BRANCHING OUT TO SUPPORT A BANKING LEADER'S GROWTH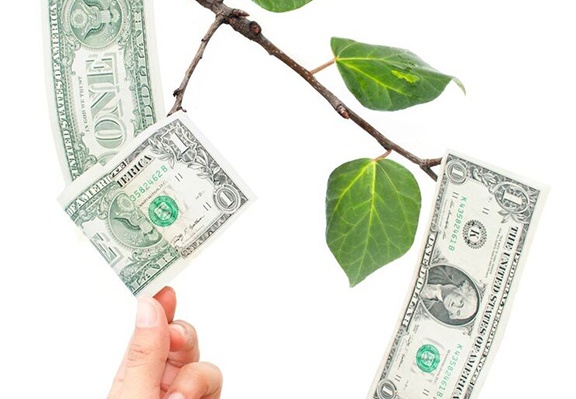 STRATEGIC ACHIEVEMENTS
2000 HIRES MADE IN A 4 MONTH TIMEFRAME
70+ CANDIDATES INTERVIEWED AND TRAINED PER WEEKLY EVENT
WHAT YOH BROUGHT TO THE TABLE
Recruitment Process Outsourcing
Degree of Difficulty
8/10
High demand / volume
Aggressive timeframe
Client resource deficiency
The Dilemma
Yoh's client, a national banking leader, had an immediate need to staff 2,000 customer service, teller and bank manager positions, covering all shifts, 24/7, for locations across the country. This high volume, time-sensitive job may have seemed like a straightforward initiative, but the sheer volume and timeframe exceeded the capacity of the bank's in-house recruiting team.
The Strategy
Yoh assembled a nimble team of two recruiters and three staffing specialists to execute a series of weekly on-location hiring events. The team moved quickly to streamline the interviewing process by designating a convenient, centralized location for a range of 5-15 branches to conduct consecutive in-person interviews, pulling talent from the client's applicant tracking system. Following the interviews, the team performed on-site training and matched qualified candidates to the designated locations and hours to cover all 24/7 shifts.
The Impact
Yoh successfully executed the weekly hiring events and staffed the project within the target timeframe, interviewing 70-80 candidates over a 2-3-day period in a given week. For a bank with a reputation for satisfaction and ease-of-access, Yoh delivered convenience and value in the form of a speedy hiring process, added efficiencies, and event-tracking system.
BANKING INDUSTRY FACTS
2,038,462 full-time banking industry employees as of Q3 2015
$12.81 mean hourly wage for bank tellers
5,381 commercial banks in the U.S. as of Q3 2015
$684 BILLION industry revenue
2 IN 3 banks have been in business for 50+ years
$14.7 TRILLION in assets
In just about Anytown, USA it's easy to find the familiar scene of a bank closing down a brick and mortar store. Even today, new companies are popping up that are strictly online banking services, never once owning a physical branch.
But, even in tough economic times, when many banks are questioning the outlook of retail banking altogether, many are still focused on providing customers with regional branches and personal services that an online-only could never offer. This special kind of bank-customer connection is what has kept many banking companies surviving and thriving in small towns when other bigger players often miss the importance of a friendly face behind the window.
Yoh's client, a long-time leader in the banking industry, still believed in the power of a one-on-one conversation. And with new branches popping up around the country, the bank needed 2,000 immediate hires (that means it needed them quickly) to fill an influx of retail positions. Aiming at a four-month window for job completion, this was a tall order targeting 70-80 candidate interviews per location each week. Given the current economic landscape, this sounds like a pretty good problem to have, but the company's hiring need exceeded the capacity of its in-house recruiting team. So, the bank turned to Yoh.
Insufficient (Talent) Funds
Saying this project required recruiters and project managers to act quickly on their feet would be a massive understatement. In less time than it usually takes to put an autograph on a contract, Yoh was being asked to have a team in place ready to recruit and already start to deliver results. Big deal for others maybe, but we're nimble like that.
Acting quickly, Yoh executed a contract in less than five days and reached out to its internal resources to assemble a dream team of five RPO/account acquisition partners to serve as the client's sole recruiters.
Still without access to the client's talent management system since the project was moving so quickly, Yoh partnered with the client's recruiters and worked via e-mail to not delay the process one minute more than needed. In the end, Yoh put together a team of high-volume retail and banking specialists – three located at Yoh's shared services service center in St. Louis and two working remotely – that was revved and ready to go the next week.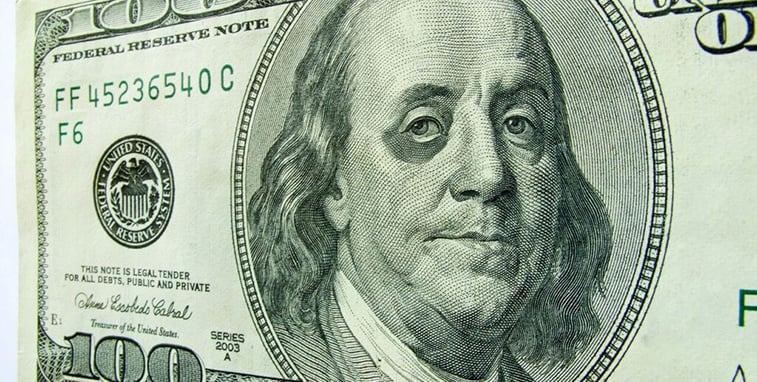 The Buck Stops Here
When it comes to handling exceedingly high volume and quick turnaround, Yoh's clients can bank on our ability to get the job done.
Within five days of being awarded the contract, Yoh had five talent acquisition resources in place that hit the ground running, despite the initial lack of client-issued computers or access to the bank systems. A collaboration between Yoh recruiters and the client's internal team, the group established a plan to quickly fill the positions with quality talent while also managing the challenge of processing large volumes in a condensed timeframe.
Typically in a staffing assignment, an 80-person order often comes with a two-week notice. But in this case, Yoh received a phone call on Monday asking for a hiring event to find 80 people the following Tuesday. Regardless of how difficult the task would be, Yoh stepped up and said "no problem."
For example, at one event held in Mt. Laurel, New Jersey, with interviews scheduled from 8:00 am – 5:00 pm, Yoh recorded 50 interviews on a Tuesday and 30 interviews that Wednesday. To ensure each person hired would be qualified, screened and a cultural fit for the client, the Yoh hiring panel met with each person on the list using the client's screening sheet template. This method fostered consistency, ensuring an interviewee in New Jersey would receive the same screen as one in California. Strict standards for consistency in screening and quality of talent were met and surpassed, even despite the time crunch.
For a bank that prides itself on service convenience, Yoh provided convenience in the form of a speedy hiring process, added efficiencies and an event-tracking system. And the immediate feedback has been tremendous. Because of Yoh's efforts, the client was able to meet its deadline, open new branches on time, and start making money (and holding money for others). When we say we deliver bottom-line impact, we mean it.
And due to the success of this initiative, Yoh's contract was extended for an additional three months for another project. Almost enough to make other banks green with envy.