BEAUTY BEHIND THE BEAST: RPO FOR A U.S. CONGLOMERATE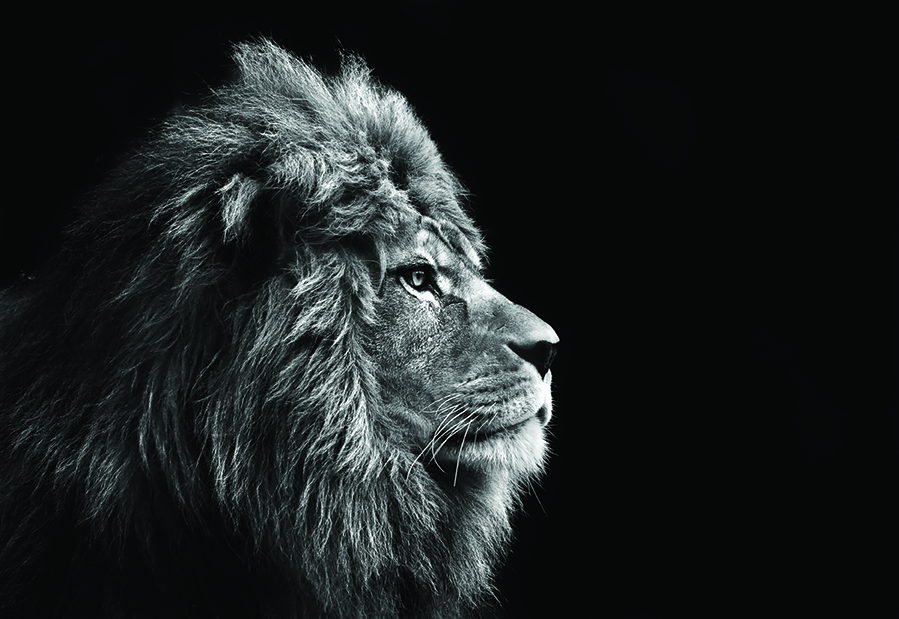 ROI By the Numbers
10 COMPLIANCE AUDITS PER MONTH
CROSS TRAINED TEAM ACROSS 5 BUSINESS UNITS
13,000 OFFERS PER YEAR
20,000 VACANCIES POSTED PER YEAR
4 INNOVATION TEAMS BUILT PER YEAR
5% INCREASE IN E-OFFERS
5,000 EXTERNAL BACKGROUND CHECKS PER YEAR
WHAT YOH BROUGHT TO THE TABLE
Recruitment Process Outsourcing
Highly skilled talent
Degree of Difficulty
9/10
Tens of thousands of positions needed per year
Need for greater spend insight
The Dilemma
A multinational conglomerate and U.S. business giant needed a team of experts to handle a large portion of its recruiting and staffing across five of its 12 business units. With offices and facilities all across the globe, an internal recruiting team simply would not be able to handle the discovery of and hiring the volume of highly talented individuals the company would need.
The Strategy
Yoh's team of about a dozen recruiting experts used their extensive experience and expertise to push out up to 13K job offers and 20K job postings per year as an RPO provider for the client. Using Yoh's ingenuity combined with its high-touch, personalized approach, the team never failed to meet expectations and adapted to changes in market factors at a moment's notice.
The Effect
Yoh was able to bring scalable, hiring efficiencies to a company whose specialty lies in efficient products. By providing a team of recruiting professionals capable of diverse, high-volume candidate advertising and processing, the client remains focused on its customers while Yoh stays focused on hiring. Having a Yoh team capable of moving up or down by thousands of job postings and job offers, means there's never a question that the client will be able to meet their hiring needs.
For a multinational conglomerate involved in so many different industries working on a seemingly infinite number of future-focused initiatives, high-demand projects and everyday tasks critical to maintaining their customers' status quo, it's understandable that some aspects of business could get lost in the shuffle. For a company such as this – one with a tremendous amount of research shoveled into efficiency, maximizing output and minimizing input – it's somewhat ironic that it needed help to make one of the most important aspects of its business – discovering, keeping and paying the people who work for it – more efficient.
While attracting top tier talent was never and would never be an issue for a company with eyes set so far into the future and hands touching more lives than nearly any other corporation, it can be difficult to create an internal team as skilled in finding the best talent available as this one needed. Not only that, recruiting teams must do more than just find talent, but they must attract them to the company and close the deal with an employment offer.
It's certainly possible that a company with arms in energy, transportation, aviation, financial services, global R&D, healthcare, and everyday personal needs would be able to recruit on its own but unlikely they would have the tools and experience necessary to do so consistently and efficiently. That's why these experts in nearly all else, came to the experts at Yoh to handle what Yoh excels at – recruitment process.
Staffing Efficiently, Staffing Well
A full Recruitment Process Outsourcing scope requires more than just recruiters, but those with diverse skillsets and expertise recruiting in the variety of industries they're looking to find potential employees. They need to be able to find, hook and secure all kinds of talent across all kinds of positional needs. Additionally, they needed to fill these roles quickly, sometimes in as little or less than 24 hours, increase the quality of the candidate pool, provide verifiable metrics and reduce client cost.
With a recruiting team that varied from 11 to 17 experts depending on client needs, team turnover (many younger recruiters worked their way up the ladder quickly or went to work for the client directly) and breadth of the job, Yoh's recruiting team makes, on average, 13,000 job offers per year to employees in the aviation, transportation, oil and gas, energy management, and power and water industries. That rounds out to a little over 1,000 job offers per month for a team of 15 or so. And for about 5,000 of those 13,000 offers, Yoh also handles external background checks necessary to ensuring the client's qualifications are fully met.
And for a client as big as this one, more than 20,000 job vacancies need to be posted per year in order to fill all of those positions. Up to 85 or 95 job offers or 150-200 job postings per individual recruiter each month may sound like a lot (hint: it is), but it's all in a day's work for Yoh.
Each step along the way, Yoh leaders work to streamline the process and discover efficiencies wherever possible. Operating in tandem with the client, Yoh delivered its high-volume, high-touch approach even despite the tremendous quantity of positions that need filling. In addition, each of Yoh's recruiters for the client is cross trained on all of the business lines Yoh supports, not simply the one they may be supporting at any given time. This prevents the client from ever feeling the effect of any Yoh recruiter being unavailable for more than a few hours.
Through its partnership with Yoh, the company was able to extract the most out of every one of its labor budgets while concurrently increasing the employee skill level of each of the business segments to which Yoh provided support. Because of Yoh's unique access to highly sought-after, hard-to-find talent, new team members were more qualified, more productive and more aligned with company culture and style. The client could trust Yoh to not only find a candidate, but the right candidate for any and all jobs.
And if an aspect of the recruiting process requires a change to make it smoother, easier to navigate or more transparent – even if that change is necessitated by the experience of just a single recruit – Yoh will work with the client to make the recruitment method a perfect one. Never is there a stone unturned or a comment ignored.
Innovations and Savings
As a company whose engineers, developers and leaders are constantly looking for ways to use their ingenuity to make life better, the client needed innovations from its recruiting teams as well. Over the course of a year, Yoh develops four innovation teams for the client tasked with finding new advancements and improvements in the way they do everyday tasks.
With employees all across the globe whose responsibilities can take them overseas and over borders regularly, the client required a process for efficiently placing talent from one country in a facility or workplace in another country. Together with the client, Yoh's innovation team developed a process to manage these employees and the hiring process safely and effectively without burdening the client with all that red tape. With the insight and know-how only Yoh can provide, the transient staffing went from cumbersome to convenient.
Yoh also conducts 10 compliance audits per month to ensure each step of the process is compliant with all client needs. As there are 7 different state compliances that need to be considered in addition to the client's specific requirements in Executive Credit Checks Audits, Offers Compliant Audit and Hiring from the Government Audit, constant updates are critical. These are reported out to the client on a quarterly basis with a constant 95 percent or higher success rate.
Additionally, Yoh has brought the entirety of the client's recruiting process into the digital age by going completely electronic. While previously the client's filing system required that an entire physical paper folder be created for every candidate requiring an offer, Yoh's innovation team saved not only space and time but costs, too, cutting nearly $30,000 per year in office supplies. Efficiency minded and environmentally focused indeed.
Throughout the years-long relationship, Yoh has been a trusted partner to the client, constantly delivering on all recruiting fronts and providing the company with new efficiencies and innovations all along the way. It's a relationship that continues to grow and prosper as Yoh remains their go-to recruiting expert.