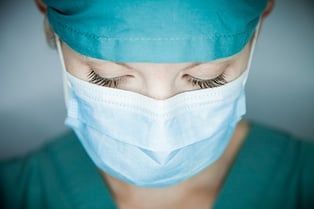 The healthcare industry is quite a crowded one these days. With more than three-quarters of a million healthcare companies nationwide adding up to more than $3 billion industry, it makes life difficult for hiring teams to find the right talent for the job.
One small healthcare company in the northwest U.S. was among those having challenges landing the talent it needed for jobs including pharmacists, pharmacy technicians, pharmacy directors, nurse case managers, case management managers, utilization management coordinators, medical coders, claims examiners, customer service representatives and more. Complicating matters, the company's payrolling system for contractors was causing headaches for HR and contractors alike.
So the company called on us to help it land this critical talent, while simultaneously cleaning up its disorganized payrolling system. And with decades spent building networks and expertise in the healthcare space, only Yoh is uniquely equipped to heal the company's specific talent ills.
The Dilemma
Before partnering with Yoh, the client was using multiple staffing vendors to fill a number of temp-to-perm, direct and project roles. Not only was this more costly than working with a single, qualified provider, but the disparate process left the company behind the competition in terms of acquiring talent. Additionally, issues with the company's contract worker payrolling system were causing delays in payment, incorrect rates, and disorganization with paychecks and billing. Very little about hiring was working near optimal efficiency, leaving teams frustrated and in search of something better.
The Strategy
To keep costs low, Yoh brought a small, nimble team of its best-in-class healthcare recruiting experts, and became the company's one-stop-shop for everything related to talent procurement and management. As a staffing partner with one of the deepest and strongest talent pools in the entire healthcare industry, Yoh fills the company's staffing gaps with qualified, certified talent even on the shortest of timeframes.
To solve the client's payrolling problems, Yoh introduced its Exchange Time Entry System, an automated payroll process that eliminated errors and streamlined the entire procedure.
The Impact
By consolidating to a single talent and solutions provider in Yoh, the health plan provider reduced costs, eliminated payrolling issues and is now able to consistently find the talent it needs. We also provided the company with help on an additional project that really put our healthcare expertise to good use.
Want to find out more about what we did and how we did it? Check out the full case study, and let us show you how we can resuscitate even the most dire staffing situations.