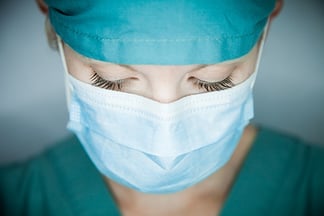 There is an art and science that goes into writing a job description. It needs to be both compelling and attention-grabbing, while showcasing accurate
and detailed information. This can be especially challenging in skills-specific industries, like health care, where the technical aspects of the job outweigh how much you can say to sell your organization.
The health care industry is erupting with as much opportunity as it is uncertainty. With this boom have come a number of in-demand professions and skills. Case in point, certified medical assistants. Currently, the demand for these types of professionals exceeds the available candidate supply. In fact, according to CareerBuilder, there is one candidate available for every 3 job postings.
Therefore, when it comes to advertising your organization's need for certified medical assistants, it's vital to do your research.
HOW TO WRITE A CERTIFIED MEDICAL ASSISTANT JOB DESCRIPTION
Identify Core Responsibilities
It's important to note what your prospective new hire's primary job duties will be on the job, while at the same time, not overstating less important job aspects. Meaning, be selective of your must-haves versus displaying a laundry list of general needs.
Here are some examples of core responsibilities for certified medical assistants you might consider including in your job description.
Record patients' medical history, vital statistics, or information such as test results in medical records.
Prepare treatment rooms for patient examinations, keeping the rooms neat and clean.
Interview patients to obtain medical information and measure their vital signs, weight, and height.
Show patients to examination rooms and prepare them for the physician.
Prepare and administer medications as directed by a physician.
Look for Transferable Skills
With a low supply of candidates, it's important to identify individuals with the hard skills required, and if it is an option, train them for other areas as time permits. If your organization is willing to invest in training, here are some examples of transferable skills you should post.
Providing personal assistance, medical attention, emotional support, or other personal care to others such as coworkers, customers, or patients.
Entering, transcribing, recording, storing, or maintaining information in written or electronic/magnetic form.
Providing information to supervisors, co-workers, and subordinates by telephone, in written form, e-mail, or in person.
Using relevant information and individual judgment to determine whether events or processes comply with laws, regulations, or standards.

Required Training & Work Experience
Previous work-related skills, knowledge, or experience is required for these occupations. For example, the minimum education requirement is a high school diploma or equivalent degree. Additionally, there is the certification piece that accompanies the title. According to the American Associates of Medical Assistants, to satisfy the CMA, or Certified Medical Assistants credential, the individual must have graduated from an accredited post-secondary medical assisting program.
Lastly, employees in these occupations usually need one or two years of training involving both on-the-job experience and informal training with experienced workers. A recognized apprenticeship program may be associated with these occupations.
WHAT TO LOOK FOR IN THE INTERVIEW
Once you've crafted the perfect job description and your applicants start to roll in, it's time to set up your interviews. Depending on whether you are hiring for fit or skills, you'll want to select an applicant that best fits the demanding work environment of a medical assistant. With this in mind, consider the following character traits when interviewing hopeful candidates.
Attention to detail
Dependability
Integrity
Cooperation
Stress tolerance
Adaptability/flexibility
Analytical thinking
Independence
When the market is working against you, it's important to have as many pieces of the puzzle in place before your job posting goes live. Hopefully, this information will help shed some light on how to best guide your search for certified medical assistants.
If you are struggling to secure candidates, or have a question for our staffing experts, leave us a note in the comments section.