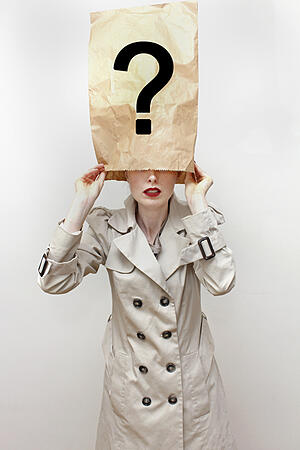 The first rule in workforce planning is simple: don't wait to do it annually. I have discovered that once in place, there are 3 critical factors that will get you ahead of your workforce plan; making the difference between missing your target and hitting your goal.
Each year we ask ourselves the same questions that become (and have been) our recruiting mantra. They drive the plan that fuels our staffing strategy, and yet, they continue to go unanswered year over year. As I was working on my plan for 2016, there were a lot of concerns that popped up:
"Where will we find the right person, with the right skills, at the right price to be the right fit to drive our strategy at a tactical level?"
"How do we get them to say yes to our offer?"
"How will I use social media to get to the best possible candidate pool?"
"How 'real' is our headcount forecast to growth and costs?"
"How much should we be spending in our recruiting budget?"
If you are experiencing the same problem, and asking yourself why, it's because you shouldn't wait for annual planning to take the necessary steps to get ahead of your workforce goals.
Employment Brand
Think about what separates your company from other companies in your industry where you compete for top talent. How does your company brand itself differently so that sought-after top talent values what your recruiters have to say? What is it about your company that can serve as answers to "why you" during initial discussions with recruiters? These simple evaluations can become strong selling statements for your recruiters to use and get referenced when your company name is brought up.
Here are a few additional areas you should consider when developing or reinvigorating your employment brand:
What events does your company attend?
What are your competitors doing, and similarly, what outlets would be valuable for your business to get exposure? If you aren't sure, take the time to analyze the competition with these intelligence tools for recruiting.
What are your company values and what activities and behaviors can you actually show to make those values visible? And, even if your values are the same as other companies, how are they personal to you?
Having an employment brand is one important step in giving you the ability to get a wider range of candidates to learn about you, be interested in what you say, and give you that "yes" you want after you make an offer.

Networking Strategy (Global and Local)
One of the things that I have learned is that to keep a workforce pool abundant, being involved in local networks is important. Local does not necessarily mean headquarters; it means each employee's community.
What community based organizations are you involved in? What do you do to support employees in their professional organizations? Where do you show up as a member of the community and be seen?
When you have remote employees, like we do, how you are involved in their communities does make a difference. Use the fact that they are in different location to your advantage. Have you tried to set up an internal "speaker's bureau" of employees who can go to schools, charities, and local clubs relevant to your vertical? They can find creative ways to just talk about your company, your market, your product and your company culture.
Wherever you network, you create a recruiting opportunity and a network that can lead you to qualified candidates you might never have found. And as an added bonus, often the employees who attend these events and speak on your company's behalf build a greater sense of pride and confidence in where they are working. Referenceable employees are one of your best tools in drawing in top candidates!
Build/Evaluate Partnerships
Too often we recruit one position at a time, and that does not maximize our recruiting efforts. Rather than taking this approach, develop a plan with a knowledgeable recruiting partner that can work with you to accomplish your goals.
If you are weary about working with a partner, keep in mind that this doesn't necessarily mean the recruiting partner does all your recruiting. Take the time to develop a relationship and lay out your objectives clearly. They have a talent pool on hand that you may not have had exposure to, and are constantly looking with your objectives in mind. Having someone with an outside view can help you think about your strategy in ways that you may not have before.
As 2016 planning starts to wrap up, and I look at what lies ahead, these three factors make finding candidates a part of our company's strategy, not just a "butt-to-chairs" activity.
This blog is written by Dennis Stoltenberg. Dennis is the Vice President of Human Resources at LogRhythm in Boulder, CO. LogRhythm is a fast growing security analytical company with a global footprint that is currently experiencing the challenges of finding qualified technical employees to help drive its growth strategy. Dennis has been involved in HR for more than 25 years and has been involved in recruiting strategy for small start-ups to GE during that entire time.