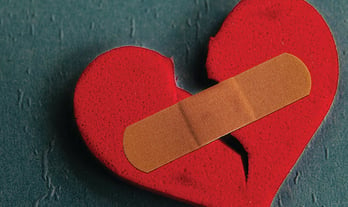 Ask anyone about the industries they expect to boom in the coming years (or are already booming), and they'll more than likely name-check healthcare and IT. With aging populations necessitating greater healthcare availability and rapidly evolving technology are even merging to create a hybrid boom in healthcare IT. With the ability to leverage data when tracking health, doctors today have tons of information at their literal fingertips—if, of course, they have the proper IT in place to access it (they're doctors after all, not computer whizzes).

Today, more than 40 percent of physicians are using some form of mobile health technology for clinical purposes, and jobs in the field of healthcare IT are expected to increase quite a bit by 2018 — a 20 percent jump from the number expected in 2008. And on the flipside, you've got numbers like $765 billion. That's the amount wasted on healthcare costs each year.
So given all those numbers floating around, it made sense that a leading information, services and healthcare technology company was a bit concerned about the $20 million it was spending on time and materials. Taking advantage of the positive momentum of the industry, while ensuring they didn't fall victim to its wastefulness, meant that they needed much more insight into the money they were doling out.
Just the job for Yoh.
The Dilemma
$20 million is nothing to shake a fist at. Especially when you consider that the client was processing billions of healthcare transactions a year for thousands of clients. But when you're processing billions of healthcare transactions a year for thousands of clients, where do you even start when trying to get a handle on things?

The Solution
Managed Service Providers (MSPs) are basically exactly what they sound like—except way better since they step in to tackle logistics so the client doesn't need to. In this case, Yoh jumped into that role after proving our mettle in another—providing a Vendor Management System. With private equity investors driving the organization on a tight timeline, we implemented both much quicker (and, if we do say so, better) than is common. Time is money, after all.
The Impact
Know what 10 percent of $20 million is? It's $2 million. Which is also the amount of money Yoh saved the client within the first year of implementing the MSP program. Impressive? Sure. Typical for Yoh? Absolutely.