Workforce planning is a continuous process intended to align the requirements and priorities of the business with its employment needs. While many organizations look inward before and during the planning process, many do not factor external elements, such as threats from new or rapidly developing employment trends.
Fast moving technological advancements continually impact how people do everything. From the humble peasant farmer to the very pinnacles of corporate management and planning, technology is one factor altering key operations as automation supersedes the hitherto cumbersome ways of doing things.
6 Employment Trends That Will Disrupt Workforce Planning
There are a host of drastic changes in corporate culture and employment trends that are sure to impact workforce planning. With this in mind, let's touch on the most impactful employment trends that will impact the type of workforce you will hire and how you plan to attract and retain them.
Employment Trend #1
The Emergence of Boomerang Workers and New Challenge for the Existing Employees
A boomerang employee is one that leaves a company but then returns later. Such a decision is usually based on opportunity, family matters, or some form of compensation. Studies found that the rate of re-hiring boomerang employees stood at 48%, but the figure skyrocketed to 76% around late last year.
One of the reasons for the upsurge of this trend is the fact that top professionals have perfected the habit of switching jobs within a very short time. Due to the ease of keeping in touch with former employees made possible by technology, most companies use social media and LinkedIn groups to easily track and re-employ former workers. An advantage of hiring boomerang workers is that they are already familiar with the company's culture and do not require a comprehensive orientation. As such, former employees present a proverbial nail in the coffin for existing employees who risk possible displacement in 2016.
Employment Trend #2
Younger Professionals Will Take over Managerial Positions as Boomer Leaders Retire
This year, more than 3.6 million company chiefs are set to retire as younger professionals ascend to managerial slots. Companies are busy planning this transition in order to cope with the massive loss of boomers. A credible global study on company staffing trends and culture found that there is a need to undertake more regular performance reviews as opposed to traditional annual reports.
The same findings showed that, unlike the autocratic crop of boomers, the millennial generation of leaders is more open-minded and keener to put into practice brave, ground-shifting transformations that are more in tune with the current technological trends.
Employment Trend #3
Increased Use of Wearable Technology and Elimination of Analog Systems
Although different surveys show that most companies did not take wearable technology seriously in the last three years, 2016 is going to be quite different. A surge in the use of wearable gadgets is bound to be witnessed as miniaturized technology gains wider acceptance this year. A plausible survey shows that the wearable gadgets industry is expected to grow to $80 billion in the next four years.The same research found that more than 70% of young people between 16 and 24 years of age use wearable technology and support its application in the workplace. This year, more wearables such as Fitbit and Apple Watch will be used in diverse sectors to track productivity, health, and wellness. The pervasive use of these highly convenient mini gadgets will be further bolstered by a 24/7 environment as workers strive to be more time conscious.
Employment Trend #4
Rearrangement of the Office Set-up to Attract Top Talent
The office space continues to shrink as workers strive to strike perfect work-life equilibrium and as generational preferences and globalization take center stage. Believable forecasts predict that the average office space for every employee will drop to 150 square feet in less than five years – a sharp decline from 400 in the early 1980s. With many workers operating remotely, employers will take advantage of technology and reduce office space to minimize logistical costs. However, despite this trend possibly taking root this year, employers will have to spend more to offer their more convenience-sensitive millennial workers a better and more hassle-free office environment.
Employment Trend #5
Companies to Automate Jobs and Upgrade Offices – at the Expense of Employees
Automation is set to be a major force this year. Due to the rising cost of healthcare, desire to increase business value with fewer expenses, increased use of robotics, and the need for a more modernized office, employers will have no choice but to enforce computerization, to the detriment of their workers. It is authoritatively predicted that we will lose more than half of our jobs to robots in 20 years. From telemarketers to workers in the banking industry, automation is set to spread like a raging bushfire as the year grows. Every sector is currently under both internal and external pressure to adopt automation in 2016.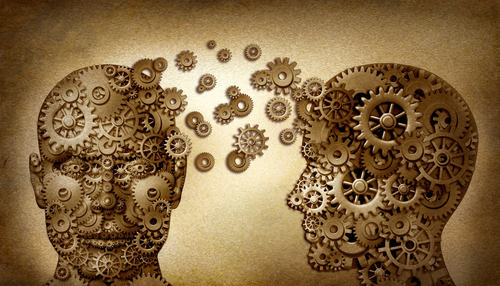 Even though a more efficient office will provide workers with a safer and more convenient working environment, most of them will feel the heat of being pushed to deliver more or be replaced. Despite the fact that automation was still being experimented with around late last year, 2016 will be a year of unprecedented adoption of automation in various companies. For instance, McDonald's Europe adopted 7,000 hi-tech touch-screen computers that take your order and immediately dispense foodstuff. However, employees have a reason to smile because automation does not entirely take away jobs. It eliminates some while creating others at the same time; though not necessarily for the displaced workers but to the benefit of a new crop of employees who are familiar with the intricate operations of these machines. However, in the end, more jobs are lost than created.
Employment Trend #6
Increased Popularity of Part-time Jobs and an Expanded Freelance Market
While literacy levels are at their unprecedented highs globally, and colleges and universities continue to churn out more and better trained professionals every year, Millennials have been steadily trying to gain more control over their lives over the last two decades. Employees, therefore, need more flexibility and the use of technology in executing their professional responsibilities.
As such, 2016 will see many Millennials turn down the demanding rigors of a full-time work environment and instead opt to work part-time or go self-employed altogether. The 21st century fresh graduate will, more than ever, endeavor to be their own boss – and 2016, more than any other time before, is set to witness this widespread shift and its impact on many companies out there. To counter this worrying trend, companies will have to tailor their employment terms to accommodate the unique needs of the current generation of professionals.


Brett McIntyre is the Digital Marketing Manager at Crimcheck, the leading pre-employment background check company. Including criminal checks, driving records, drug screening, employment history and medical sanctions checks. Helping HR and Staffing professionals daily.