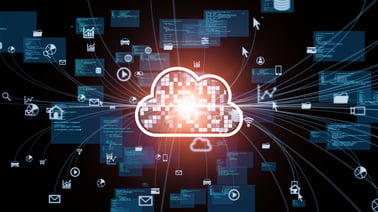 In the span of only a few years, cloud technology has made a significant impact across sectors. It has brought innovation, increased efficiency, and productivity to numerous industries, and finance is no exception to this. For example, many cloud accounting software have emerged that simplify small business accounting. Besides, the same are optimizing bookkeeping and financial administration for companies while increasing efficiency. And that's just not it. Hence, to gain a little more on-ground information, let's read some experts' views on implementing cloud-based software in the finance and accounting sector.
Choosing Cloud Accounting for Your Business - Experts' Opinions
Stephen, Owner of CocoSign - The cloud Provides Some Really Great Advantages
Documents are clogging up businesses' inboxes. The accounting transaction, for example, requires proper documentation. Software can greatly aid in the efficiency of these tasks. As a CEO, Cloud Accounting, in my opinion, is an excellent approach to make your business transaction more convenient. Here are some lesser-known reasons why a company should use Cloud Accounting:
Strict security and backup: Tasks are automatically backed up when using cloud accounting. It can only be viewed by people who have access to files. It's critical to back up tasks, especially because it saves time.
IT costs were reduced: It is cloud-based, and it does not necessitate a significant level of IT maintenance.
Collaboration is high: It is simple to transfer tasks. Even if it is shared with a large number of individuals, it is free.


Austin LaRoche, CEO of ATAK Interactive - the cloud has Beautiful, Fast, Customized Reporting and Analytics
When you have real-time financial data, creating astonishing management reports may be as simple as pressing a button provided everything is set rightly. The best cloud systems have robust reporting capabilities that can generate graphs, variance reports, key indicators, and a variety of other financial snapshots to create a financial dashboard for your business. All stakeholders may use powerful dashboards to track important performance data in an easy-to-read snapshot.
Michael Robinson, Security Expert of Cheap SSL Security - the cloud holds Effective Creation of In-house Solutions
Many computer companies now develop proprietary software and in-house apps that they use or sell to clients. In such cases, cloud computing might once again provide aid and benefits. The cloud provides a wide range of services, and you can select only those that you require. PaaS (Platform as a Service) is a nice example of such a service. Businesses can take advantage of cloud computing to obtain a dependable platform on which they can develop in-house solutions more efficiently. You may also use reliable DevOps services to ensure seamless software integration and delivery.

The platform is controlled by service providers, while your company is in charge of the apps that are built on it. Developers love this service because it provides a reliable foundation on which they can operate without having to manage it themselves. Developers can take advantage of extensive customization choices, as well as automation that can be deployed as needed, while businesses benefit from a cost-effective way to develop in-house solutions.
Erin Zadoorian, CEO and Executive Editor at Ministry of Hemp - the cloud is A Package of Excellent Features
Cloud accounting is a good option for businesses because this equates to real-time access to information, which is crucial for making informed decisions. Getting your books into the cloud also means that you can integrate your software into your other business tools. With this, you can start automation and have all your data entered into your ledgers and books without manual intervention. This reduces the number of errors that can occur during entry and transfer, resulting in more accurate records. Lastly, with cloud accounting, granting and removing a person's access to records is easy, which comes in handy when you're onboarding a new user or off boarding a former associate.
Sally, Co-founder of FastPeopleSearch.io - the cloud Makes Tax Time a Breeze
Instead of being forced into an expensive CPA who can't offer much in terms of tech support, those using cloud-based solutions can call on their accountant directly whenever they need to. This means that you won't have to wait for your IT department or a contracted tech expert before getting help, but you will receive the assistance needed as quickly as possible. When it comes down to it, there's really no reason not to go with cloud accounting - mainly if many of these benefits can be applied to your particular business.
Jeroen van Gils, CEO at EcomContent - Flexibility of the cloud
In recent years, many businesses have incorporated cloud computing into their operations. Cloud computing, often known as on-demand computing, is a method of accessing computer services via the internet. To improve their operations, businesses invest a lot of money in creating and implementing software. Cloud computing allows your business to use the software as a service through the internet. Cloud computing is also a secure method of data storage and sharing. Mobility is one of the key advantages of cloud computing. You and your workers will be able to work from anywhere using this service. Employees can work from home or in the field to perform their jobs. To save even more money, you might minimize the number of workstations in your office and allow some employees to work from home. Cloud computing allows you to keep a close eye on your company's operations. To get real-time updates on all operations, all you need is a fast internet connection.
Lee Grant, CEO at Wrangu - the cloud allows for Access in Real-time
Cloud computing has had a significant impact on our daily lives in recent years. The company benefits from enhanced efficiency, innovation, and profitability as a result of this approach. Even in the financial sector, cloud accounting software can help increase your company's bookkeeping efficiency and streamline your financial management. With cloud computing, you may access your critical financial data from any location at any time. All data is stored on the local drive when using a desktop-based accounting system. Limit your access to financial information about the company. This restriction does not apply to cloud-based accounting. On cloud servers, all data and information is secured and safely stored. Employees can work and access data from any computer with an Internet connection using a web browser.
Jessica Lipton, Founder of Elevate Delta 8 - the cloud is a Disaster Recovery Solution
Control is a crucial part of success for any business, and although internal processes of a business may firmly be under control, exogenous factors are untamable and can cause significant downtown and lead to losses in productivity. Although there's no way to control exogenous factors, you can use Cloud Accounting to speed up your recovery process. Cloud-based accounting software offers quick ways to recover important data for all kinds of emergencies ranging from power outages to natural unforeseeable events.


Conclusion
It doesn't matter to which sector your business belongs. You can achieve more of what interests you and take finance management to new levels with cloud accounting. Although it may seem like a secondary thing in the beginning phase of a new venture, as your organization grows, optimum management of resources and accurate accounting will acquire a center stage for making your business thrive.

However, if your business is already at that stage and you are looking for accounting experts to game up in finance and accounts management, look for providers offering specialized accounting services for small businesses. And, make sure you select a reliable one, which can help you utilize your cloud accounting software at its best.
About the Author: Adriene Raynott is a Sr. Business Analyst at Cogneesol, holding more than 6 Years of experience. She is passionate about writing on finance and accounting concepts, small business growth, entrepreneurship, retail/eCommerce, branding, tax preparation, etc. She is contributing her skills, knowledge, and experience to assist people pertaining to finance & accounting matters.