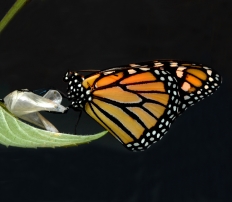 My company recently put together a program to attract recent college grads and professionals who are young in their careers with a desire to enter technical recruiting. The program involves extensive training, mentorships, and a career path, in hopes that we can "home grow" our own recruiters, business development managers, and management from within. All of these hires have little or even no recruitment experience, and have been given this opportunity, based on intangible qualities that give them the right combination of soft skills and aptitude to become rising stars in the industry.
The sudden influx of new, energetic talent has me nostalgic about my first recruiting job, and how I came to be where I am now, in a job that brings me satisfaction, flexibility, and a great income.
Like most recruiters, I never set out to be a recruiter. I majored in English, studied philosophy, and graduated with a Liberal Arts Degree. My first job out of college was working for a theater company called Foodplay where I coordinated logistics around a health and nutrition theatrical show for kids that incorporated juggling. I worked with a group of interesting and spirited actors with a unique skillset combination of acting, singing, and yes- juggling. Not unlike recruiting and working with technical talent at all.
When I moved to Seattle, I went to a temp agency to find a job. The recruiter who interviewed me was friendly, nice and very helpful. She asked me what I wanted to do. "Your job looks pretty fun – are you hiring?" I replied. I was half joking. They were hiring and I started two weeks later.
After about a year in my role recruiting administrative and light industrial temps, I was approached by our VP of Technology, (who was my mentor), for a position recruiting and selling IT recruitment solutions. I ultimately didn't accept the offer at the time, but it got me thinking about making the leap into technical recruiting. Three months later I made the leap, and haven't looked back since.
Last week, I got an email from a dear friend of mine, who I met when I hired her to be my recruiting assistant in my first recruiting role. It said "Thank you for hiring me that day at (temp agency I won't name) It changed my life." She is now a recruiting manager at the largest online retailer in the world.
You never know how your life may change; from what you think is a meaningless interaction, a short phone screen, or even your conversation with your barista while ordering your coffee. Likewise, you never know how the smallest interactions you've had with others may have changed their lives.
When I look for meaning in my job, and measure my success, it's not through money, placements, metrics or margin - but in how I can help to make someone's life better. To connect the dots in a way that someone may not have been able to do on their own and to help them get to where they want to go.
When I look at these new hires coming in, I'm excited for them. Both that someone gave them the same chance I was given 12 years ago and that they now have the chance to do the same for someone else.
This blog was written by Mindy Fineout. Mindy is a Senior Technical Recruiter for Yoh and has been supporting the Gaming and IT industry for the past 10 years. She lives in Seattle, and enjoys spending time with her family, writing, cycling and guitar.