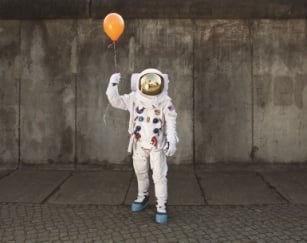 2017 will be a good year to be in the business of talent acquisition, recruiting and hiring as the demand for talent is going to be huge. Never before have so many technologies existing to connect people, jobs and organizations.
It used to be when someone mentioned human resources, you envisioned a roomful of people interviewing, hiring and firing people. But the times have changed, and with it the function and strategic goals of the HR department. HR isn't what it used to be. As such, businesses are actively introducing and refining HR technologies to better assist hiring managers with attracting and retaining the best talent on the market.

The Top HR Trends & Technologies in 2017
Technology is a huge driving force in our everyday lives; including how people look for and secure work. Wondering which tehnologies will be most impactful in connecting people to organizations? Here are the top HR tech trends to look for in 2017.
HR Automation
HR managers using conventional recruiting tools and techniques to manage the influx of applicants have switched over to an applicant tracking system (ATS) to save time and effort. Tedious and time-consuming spreadsheets and manual reports are replaced with automated sourcing processes from posting jobs on social media and engaging candidates to scheduling interviews and sharing candidate reviews. With more and more companies leveraging feature-rich applicant tracking systems, HR and talent acquisition professionals can focus on delivering targeted campaigns aimed at converting passive candidates into active hires.
The Rise of Virtual Interviews
Businesses are going global and technology is penetrating into the deepest corners of the world. Several companies, even small businesses are stepping up their talent acquisition game and are focusing on remote locations and workers by connecting with potential employees virtually, irrespective of where they are located. Video interviewing is going virtual with the help of technology and other low cost or free services such as Skype, Google Hangouts and Apple Facetime. In fact, several ATS systems have integrated video interviewing features that are candidate-friendly and low-cost.
Increased Candidate Engagement
Social media and other digital platforms such as job boards and CRM tools have made it much easier to source potential candidates and find the talent that you are looking for. Unfortunately, sourcing isn't enough. Pre-hiring engagement is gaining importance so that candidates get a glimpse of the company's culture even before applying!
2017 will see the HR department take giant strides in engaging candidates in an effective manner. Optimize the right tools and technology to help you do the same. Use algorithms to assist your recruitment team with sourcing so that they can save time and focus on engaging their top talent. It is important that you build a relationship with passive job-seekers and engage them before they graduate to an active candidate and finally become your new employee.
Focus on Employment Branding
Social media has allowed the candidates to learn everything about your company through your social media pages and digital presence. This has put the ball in their court where they can browse through the company profile of several businesses, learn about job opportunities, work culture and other necessary details, and apply accordingly. Strong employment branding will attract candidates and those with poor branding will risk losing out on their potential players.
In the coming year, hiring departments will focus more on employer branding. Social media activity will improve and get more efficient with a strong emphasis on improving digital presence through an interactive website and an engaging company blog. Employee advocacy on social media will also play a vital role as current employees will become the best resources to achieve powerful branding. Encourage your A players to share their stories as it will strike a personal chord with your prospective candidates, which is a crucial aspect of branding.
Reliance on Analytics and Recruiting Metrics
Recruiters relied on factors such as body language and confidence displayed by the candidates during the interview, in addition to trusting their instinct while hiring someone. This is being replaced by big data and predictive analytics that help in providing valuable insights, which will translate into a better hiring process. Using analytics, recruiters can pinpoint existing bottlenecks, get better benchmarks and learn something they overlooked. HR has always been a 'people's person job' and so technology wasn't crucial so far but 2017 will change all that!
Polished Mobile Strategy
It is safe to assume that a majority of applying candidates will have a smartphone. Companies should design strategies that allow candidates to apply through their phones. There will be an influx of mobile tools and applications that focus on mobile hiring. This will make it easier to keep the communication channels open and engage the candidates through their phones.
Companies should differentiate themselves when it comes to talent acquisition. If you are in the hiring business, 2017 is the year to expect some massive changes due to emerging markets along with a surge in small businesses and remote workers and freelancers.
About the Author: A specialization in HR and a flair for marketing lend Kelly Barcelos a competitive edge when it comes to creating content for an ATS service provider. She works full time for Jobsoid creating and promoting content that effectively addresses the problems facing modern-day hiring managers through the advantages that accompany an ATS.