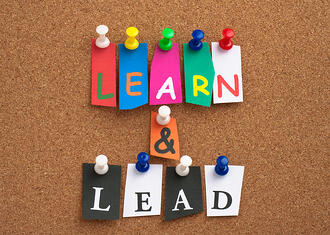 Over the past few years, online learning has gained immense popularity. With more universities, training centers, and online learning platforms offering flexible virtual courses, employees now have a chance to improve their careers and maintain their professional edge. Given that, it is not surprising that e-learning is expected to hit $37 billion by the end of 2020.
Since the outbreak of Coronavirus, virtual learning may soon become our "new normal." Let's learn how this education model can skyrocket your career, irrespective of your profession, industry, and stage of your career.
1. The Need for Upskilling is Growing
Simply put, upskilling refers to the need for employees to take their existing skills and knowledge and improve them. This gives them a chance to boost their performance in current roles, get promoted, or find better-paid jobs faster.
In a modern, technology-driven business ecosystem, upskilling and reskilling have become a critical aspect of your career. Only by continuously upgrading your skills will you be able to keep pace with the technologies and trends that are changing at an astounding rate. It also gives you a chance to diversify your skills and pivot your career to gain a competitive advantage and stand out from the rising competition.
Statistics back me up on that. Namely, 81% of employees believe that training improves productivity at work, while 62% of employees hope that upskilling can positively affect their roles and salaries.
2. Greater Flexibility for Full-Time Workers
The most distinct advantage of virtual learning is that it helps students manage time more effectively. Recorded lessons, webinars, collaborative learning platforms and apps, and eBooks have created new opportunities for self-paced learning. No matter if you use a mobile or desktop device, you can easily access educational content as long as you have a fast internet connection.
Online learning is a perfect opportunity for full-time employees, especially for those in hectic industries such as healthcare. AZACLS, a training center offering PALS certification in Arizona, emphasizes that flexible training programs are critical for healthcare staff. Since their busy schedules do not allow them to attend all-day classes, students should be able to choose course plans that work for them the best.
Even major universities, including Yale, Harvard, and MIT, often provide students with online instructional materials. These courses involve recorded lectures from their classrooms. They also offer discussion forums, where learners can communicate both with professors and peers, ask questions, post assignments, and so forth.
3. Online Learning is Available to Anyone
Traditional classroom settings pose multiple obstacles for students.
First, the costs of traditional learning models are often more expensive. Apart from tuition, traditional education costs also involve transportation, meal plans, lab fees, and housing. Those expenses are excluded from the costs of online education. The study materials, such as PDF files, eBooks, and PowerPoint presentations, are also available online for free and eliminate the need for purchasing expensive course books.
Second, in traditional classroom settings, many students are physically unable to attend lectures. Online learning, on the other hand, is available to anyone. You can now enroll in online courses, irrespective of your location and time zone.
4. Offering New Networking Opportunities
Networking plays a fundamental role in your career growth. That is where online courses can help. Reliable virtual training providers give participants a chance to connect and communicate in real-time. You will participate in discussion boards with other course participants and interact with instructors via email. You may also use instant messaging apps and video conferencing tools to stay in touch with the group.
That is an opportunity to connect with your potential coworkers, clients, employers, or even future partners. You will also learn faster about the hottest professional opportunities, exchange experiences, and even gain valuable endorsements.
5. Online Education Benefits Employers
The benefits of online education for businesses are multiple, including improved employee morale, boosted workplace performance, increased innovation in strategies, and reduced employee turnover.
It also helps employers reduce expenses related to traditional training. For example, say you are a business hiring international staff. Bringing your employees to a centralized place or hosting simultaneous corporate training programs in various locations would cost you an arm and a leg. With online learning, you can encourage employees to learn, communicate with instructors, and take assessments via a single cloud-based platform, irrespective of their time zones and locations.
Ready to Leverage Online Learning to Boost your Career?
Online learning is not optional anymore. It has become a necessity for any tech-savvy employee wanting to improve their careers. The benefits of this form of education are multiple, from greater flexibility and availability to new networking opportunities. Most importantly, it is a chance for you to diversify your skills and improve your career faster.
About the Author: Eve Anderson is a marketing specialist turned blogger. She is interested in sports, exciting travel destinations, and loves to share content that can inform people.