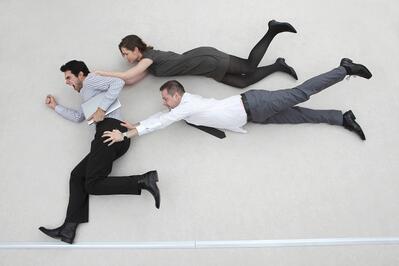 For technology professionals, contract jobs are an appealing way to learn the latest IT skills while building up your resume (and salary minimum). Unlike "traditional" professionals, technology contractors and consultants have active resumes; meaning they regularly move from one project to the next. When it comes to strategically landing your next tech contract, think less like the IT professionals and more like the IT hiring manager.
Last year's IT Industry Outlook predictions proved to pan out in 2018. Growth in the IT sector continues to be abundant, and as a result, the need to hire IT talent does not show any signs of slowing down. But, that doesn't mean every IT candidate is "hireable."


Tech Contractor and Consulting Jobs Outlook
In 2018, Yoh* placed hundreds of IT contractors throughout the United States and the United Kingdom. In that time, a number of hiring trends slowly became apparent as evidenced by our team of IT recruiters.
When it comes to landing your next IT contract or consulting job, you don't necessarily need proprietary data or compensation reports from CareerBuilder to draw the insights below; but it sure does help to provide perspective. The most important things that you need to know are the market trends IT managers are sure to take into consideration in the coming years to base their hiring decisions on.
The reported average hourly rate tends to be lower than the actual starting wage, or the hourly wage in which an IT contractor was hired at.
Do your homework. Think less like the person that needs a job and more like the one doing the hiring. Be sure you know how much you're worth based on the latest job market conditions. Compare current contractor rates with those from tech salary statistics to see whether the numbers add up.
Most companies that hire technology professionals are looking for candidates with five to eight years of professional experience

.
Depending on the skills needed, candidates can find themselves falling into the quintessential chicken vs. egg conundrum. In some instances, the technology platform or application hasn't even been on the market for five+ years. If you lack the required experience, but feel you can add real value, consider partnering with a recruiter. Not only will they prove to be an asset in translating your skills and how they relate to the client's needs, but they can also educate the client on what's available in the market and how you can be an ideal fit!

A bachelor's degree is the minimum required degree.
We analyzed the top hiring organizations through CareerBuilder and concluded that the reported minimum degree requirement was a bachelor's degree. It should be noted: these organizations fell within the 25,000 – 50,000 employee-base size.
With that being said, there were some jobs, like Agile Process and Cloud Related tech professionals, that required a master's degree. And, on the other end of the spectrum, some organizations value experience over education.
If this was a Mythbuster's episode, we'd have to call this one inconclusive. However, when evaluating contract or consulting jobs, take a look at other similar openings in the market to get a sense of the corporate culture when it comes to experience versus education qualifications. fI
If you are looking to dive into the IT contracting world, or just simply looking for a new gig, it's important to do research. Get in the head of hiring manager and think about what data they would use to put together the job listing. That way you can not only find the IT contract role that fits your cultural and compensation requirements, but also know that you and your experience fit the current trends in hiring.
* Full disclosure: Yoh is an international staffing and recruiting company with specialties in you guessed it, IT contractor placement. With that being said, Yoh has access to copious amounts of internal and external data to help you formulate, analyze and act on market trends.
About the Author: Andria Armato has been in the staffing industry for 8+ years and has predominately focused on placing technical candidates in the IT market across PA, NJ, and DE. When she isn't playing "talent matchmaker", Andria enjoys spending time with friends and family and is a passionate advocate for animal rights.