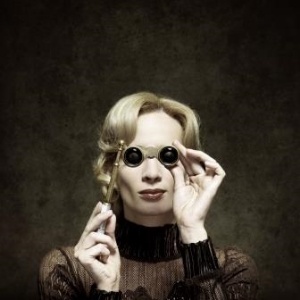 There are two major driving forces impacting talent acquisition: need and cost. Companies need highly qualified employees faster than ever, but can't necessarily afford the cost to acquire them. While this is par for the course when it comes to the varying challenges of recruiting, what companies are doing to stand out in a crowded market is unique.
Talent acquisition leaders are faced with mounting pressure to gain a competitive advantage on talent acquisition while maintaining or, in some cases, reducing their budgets. To meet a number of exceedingly high demands, several organizations are taking a second look at an age old recruiting strategy: Recruitment Process Outsourcing (RPO).
RPO companies used to be viewed as a short-term staffing solution. Typically used to reduce cost-savings by outsourcing all or part of the company's talent acquisition efforts, RPO programs were designed to inject efficiency and transparency into the recruiting process.
However, something happened along the way. As the recruiting landscape grew swifter, more technology-driven and wavering, the one-size-fits-all recruiting approach no longer produced the same results. Both enterprise-level organizations and RPO companies had to adapt to minor shifts in economic and recruiting backdrops.
In a past RPO webinar, we learned that many talent acquisition leaders didn't understand the new set of skills recruitment process outsourcing can bring to the table. Often considered solely for cost savings, RPO companies offer a number of recruiting-driven services beyond cost savings.
RPO teams don't look the way they used to. Many wear countless hats, of which might include:
Strategic and collaborative partner with existing internal talent acquisition teams
Advisor new and emerging technology-based platforms; i.e. ATS, CRM, Job Boards, etc.
Driver of employment branding and candidate experience
Leader in industry best practices

Customized RPO Recruiting
To fully understand the benefit of customizable RPO solutions, it's best to look at sample programs from a few leading companies. In this joint webinar with Recruitment Process Outsourcing Association (RPOA), we reviewed a number of RPO programs and addressed how they were structured to meet each client's unique recruiting challenges.
One example included a prominent organization in the manufacturing industry. With over 700 hires annually in high-end roles, many of which were difficult-to-fill positions located in small markets, the company had approximately 20 existing recruiters successfully producing. Their greatest challenge however was centered on developing a lean and efficient recruiting model.
Ultimately, the client chose to outsource select aspects of talent acquisition, including advertising, sourcing and administrative support. With as much of 60% of the internal recruiters' work load gone, they were able to focus on best-in-class talent acquisition processes.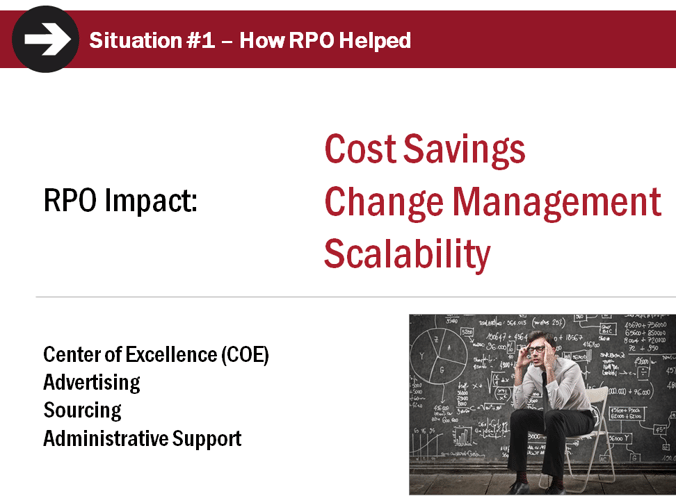 This is just one example of a company that was asked to do more with less. While many organizations are looking for a way to stand out in a crowded recruiting space, it's important to recognize that RPO services can help you to achieve this goal. Knowing that you can create a program as unique as your organization is the first step in starting the process of outsourced recruiting. Be as strategic as your RPO provider. Identify what your company does well, where you aren't willing to outsource, and what areas need improvement. Your provider should work with you to maximize your existing resources.
Andy Roane is the Vice President of Recruitment Process Outsourcing (RPO) for Yoh. Roane brings more than 15 years of human capital industry experience to the role, including six years as Vice President of Operations for PeopleScout, where he led RPO engagements with Fortune 500 companies.