RPO FOR THE CXO: BUILDING A BUSINESS CASE FOR RECRUITMENT PROCESS OUTSOURCING
Recorded Webinar
You already know that Recruitment Process Outsourcing (RPO) is proven to add value to a number of corporate recruiting functions; including amplifying candidate sourcing, retention and a variety of administrative functions. But at the end of the day, it isn't you that needs convincing, is it?
If winning buy-in from your CXO or leadership team is forthcoming, download this no-nonsense webinar hosted by VP of RPO for Yoh, Andy Roane, and Patrick Reuss, Talent Acquisition Business Leader for SABIC, a global manufacturer of chemicals, fertilizers, plastics and metals. Hear why SABIC turned to RPO, and by doing so, how it amplified its employment brand, streamlined recruiting processes and generated real cost-savings.
Don't forget to meet our speakers listed below!
WHAT'S INSIDE:
The critical areas to evaluate and identify the need for better talent acquisition processes
The vital first step when moving forward with the RPO business case
Items to include in the business case; including tips to align it with your company and demonstrate ROI
How to overcome common stumbling blocks when garnering executive buy-in for RPO services
About the Speaker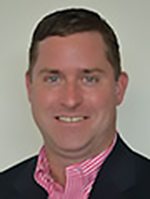 Patrick Reuss, is the Recruitment & Staffing Manager - Americas for SABIC, a global manufacturer of chemicals, fertilizers, plastics and metals which operates in more than 40 countries, with 40,000 employees around the world. SABIC provides innovative material solutions that help our customers change the world for good. Patrick leads the recruitment and staffing function, supporting SABIC's operations in North and South America. Throughout his career, Patrick has held Talent Acquisition leadership positions within the semiconductor, software, and professional services industries, most recently with GLOBAL FOUNDRIES and Monster Worldwide prior to joining SABIC.