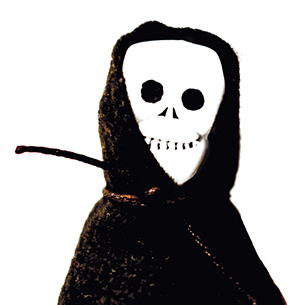 Three letters once struck fear into the heart of many HR departments: RPO. HR professionals bought into old myths that recruitment process outsourcing was a threat to their very livelihood. By tapping an outside firm to handle sourcing, hiring, and onboarding employees, HR worried it'd be penalized for outsourcing part of its responsibilities.

This fear existed before the recession decimated HR departments. Organizations were forced to carry on without the support of in-house recruiters as business faltered and hiring plummeted. And while HR is always the first to see cuts, it's the last to feel any recovery when it arrives. HR departments remain lean today, as HR professionals are tasked with more strategic roles within their organization.

In this new environment, RPO has grown in importance and acceptance. But if the idea of working with an RPO provider still leaves you anxious, fear not. RPO is a strategic addition to your team that can help you achieve HR goals more quickly and effectively moving forward. Here's how.

The new face of HR

According to the Society for Human Resource Management (SHRM), median HR staff remained steady from 2009 through 2012. The HR professionals that remain have been tasked with guiding employee engagement, workforce planning, and cost-cutting. Often there's not enough time to focus on these tasks while also sourcing, recruiting, and hiring new employees. With these new imperatives, RPO becomes an ally, not an adversary.

Rather than take bread from HR's mouth, RPO can streamline and improve the hiring process, dissecting the parts that work and the parts that don't to accelerate hiring while finding better candidates. Foregoing RPO in this new environment could be costing you efficiencies that will find you the talent you need more quickly.

Building a better workforce plan

The greatest risk in a recovering economy is failing to move quickly enough to capitalize on new opportunities. There are more job openings in the U.S. right now than we've seen in more than a decade: 4.7 million. The organizations that can fill those positions now can better take advantage of an economy showing signs of life.

RPO offers an accelerated route from sourcing to onboarding, proving the talent you need when you need it. As HR sets out on new strategic objectives, RPO provides added flexibility and scalability to grow or shrink its campaign on the fly, as needs dictate. That allows more flexibility than keeping recruiters in house. A jump in the need for hires can overwhelm a small team, while a company still waiting for growth can't sustain a large team of in-house recruiters. RPO grows or shrinks according to demand.

While in the past RPO might have improved the process of in-house recruiters, today those recruiters no longer exist. The lean and agile approach to HR many companies have settled for makes RPO an essential partner to ensuring you have the recruiting muscle needed to pull your organization back to its feet as demand heats up.

A new partnership in a shifting economy

From foes to friends, RPO and HR can be a strong team that leads their organization through economic recovery and growth. As an RPO provider develops a pipeline of talent, HR can focus on higher-level tasks, like championing a workforce plan and working to engage the top talent within the organization.

While RPO was once perceived as a mortal enemy to HR, the recession turned that notion on its head. HR can no longer afford to fear RPO given the lean HR staffs many organizations maintain. HR can't do it all, and for an organization to succeed, the in-house members of the HR team will have to take a more strategic role in the company's future, leaving tactical and time consuming recruitment to experts like RPO providers, who now more than ever represent a true partner for HR.