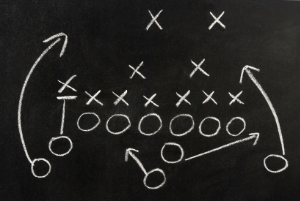 A recent survey revealed the Top 10 Hardest Jobs to Fill. While some positions ranked more technical than others, the hunt for top talent runs the gamut. From sales reps, to nurses, and engineers, one thing was clear; it's reverting back to a candidate's market.
As a leading staffing provider, Yoh relies on a combination of best practices and select industry trends to meet our client's recruiting needs. Because we cover a wide array of industries, we have the opportunity to hire specialized recruiters. Fully recognizing this isn't par for the course at most organizations, I turned to some of our top recruiters to understand what recruiters can do to up their game.
Sometimes you only get one shot; especially when dealing with passive or highly sought after talent; i.e. niche and/or specialty positions. To keep up with demand, recruiters must be up-to-speed on the latest recruiting trends, technologies and strategies, while continuing to do their day-to-day activities.

Interview with Lead Fulfillment and Sourcing Manager
To get a better understanding of existing and future recruiting trends, I turned to friend and colleague, Liz Kane, a Fulfillment and Sourcing Manager for Yoh. My biggest takeaway is that recruiting is one part science, one part art form. It takes both experience and creativity to understand how to get in front of the right candidate, at the right time, and with the right message.
If you have questions regarding our discussion, or wish to include your recruiting tips, please do so in the comments section of this blog.



What attracts today's top talent?
Top talent can be passive and typically is. To connect with any candidate pool, employers and recruiters alike must have a strong digital footprint. Ask any candidate the first thing they do when they are interviewing for or are recruited for a position and they'll say do a Google search. And, it makes sense. It's what they are taught in school, and this habit is hardwired into adulthood.

How can recruiters grow their networks?
Recruiting is a numbers game -- period. Go where your candidates go. Attend local networking events where you can have face-to-face discussions. Get involved with your community to expand your sphere of influence. Also, just like employers, recruiters need to own their digital presence in order to maintain their pipeline. In addition to open positions, share success stories with your target audience.

What are a few quick tips to speed up the recruiting process?
Tip 1: You must include select responsibilities in the job description. Good candidates understand the breadth of work that will fall outside of the job description, but by including the key responsibilities up front, you're likely to weed out applicants that aren't qualified for the position.
Tip 2: Prioritizing the technical requirements is very helpful. Often times, hiring managers want the kitchen sink when it comes to key candidate skills. By prioritizing the must haves versus the nice to haves, the recruiter can identify the ideal candidate faster and more efficiently.
Tip 3: There are advantages and disadvantages to including pay rate, but I am a strong advocate of including it in the job description. I've found that it saves times on many fronts. In my experience, it's proven to reduce the time-to-source, as well as reduce time spent on negotiating the job offer.
Tip 4: Remote work is a hot ticket item. While some fields simply can't offer this as an option, we advise considering whenever possible. Also, don't skimp out on including other perks unique to the organization. Promote the selling points that will win over your candidate, because chances are they have two offers pending.

How often should you reassess your recruiting strategy?
As often as possible, but to be specific, I would say it's smart to do this each period. I reassess my recruiting strategy as my clients' needs shift and flex. Having a team that has the ability to flex with that client is critical, because we never want to become comfortable in our strategies. As needs and requirements from the client are changing with the market, so should your recruiting strategy.




This blog was written by Alexandra Calukovic-Deck, aka the Marketing Guru, a data-driven marketer. Growing up in the traditional marketing era, this Inbound Marketer has experienced first-hand the shift to a more digital world. Versed in email, social and content marketing, Alexandra Calukovic-Deck drives the strategy behind Yoh's international sales and marketing divisions. Claims to fame include the longest possible last name ever, certifications in Strategic & Inbound Marketing practices, and lover of all things Philadelphia (especially the Philly food scene.