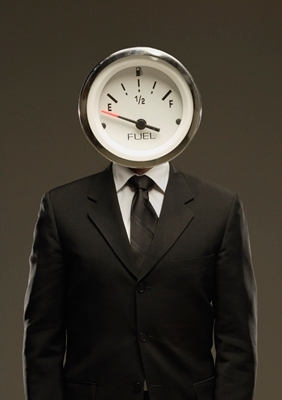 It's hard not to pass a gas station and gasp a little at gas around $2.00 a gallon. And while this is generally a great boon for the economy and our wallets, beware; this also spells doom for your retention and recruiting strategies.
You'd have to go pretty far back to see gas prices that low for a sustained period of time. But there was a time, after the dot-com bubble burst, around 2004 or so, when gas was low, stimulus money was flowing and unemployment was dropping. At that time, people were optimistic and hiring was pretty robust. Recruiting became a little harder - however, there seemed to be a willingness on both sides of the recruiting desk to create opportunities. Then, of course, came the Great Recession, but at the time, recruiting was working well for both companies and job seekers.
Our situation is a bit different now. Lower gas prices are fueling what we already knew after the Great Recession: People are ready, willing and now able to look for and move to a better job. And today, that puts many professionals in the driver's seat with the tables turned in favor of the experienced, skilled job seekers (especially those already working).
One of the more unfortunate results of the recession was that many people fell out of the workforce. This left fewer experienced workers, especially in higher demand in many areas like IT, and now many of those workers have a bit of optimism about the future, thanks in part to lower gas prices.
With this in mind, here are three considerations for your current recruiting strategies:
Re-assess your recruiting strategies – Make sure you have the resources you need to recruit not only for your openings, but also for those that might leave. A common mistake is to scale recruiting for what you see as additions, but not account for backfills. It may be time to

rebuild your recruiting strategies

.
Talk to your hiring managers – This might seem a bit basic, but we find that communication is sometimes lacking between the needs of hiring managers and HR or recruiting. This open channel of communication will help you prioritize, but it may also be the warning bell when things get really tight (i.e., when people start to leave or when that hiring manager will need 10 new people).
Make the case for investing in recruiting – Over the past few years following the recession, we've found a severe lack of investment in and sympathy for recruiting departments and HR in general. Now is the time to reinvigorate efforts and build the business case for recruiting. When you have a backlog of jobs, it's too late. And if your executives don't see recruiting as a priority, remind them of that time they said, "We want to hire the best people."
So while things like cheap gas can be a good thing, just remember that although optimism is really hard to gauge, it doesn't take much to make someone believe the grass is greener on the other side of the fence. Especially if they are a half-decent, experienced java developer. Just make sure your recruiting strategies are in place when the exodus begins.
This blog was written by Matt Rivera. Matt serves as Vice President, Marketing and Communications and is responsible for overseeing all aspects of Yoh's marketing and brand communications. Matt holds a degree in Journalism/Public Relations and has been working in the staffing industry for more than 25 years. Prior to this role, Matt held many different roles from branch recruiting and proposal writing to technology management and online marketing.