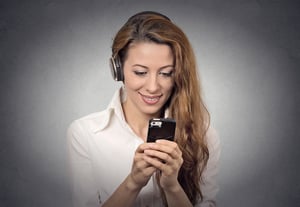 Change is inevitable, and as Lynda Sheppard, VP of Managed Services at Yoh, points out in our new podcast, it seems as though recently we have all experienced a crash course in it. During the coronavirus pandemic, people around the world have had to adapt to significant changes in all aspects of their life.
Our recent podcast, hosted by Lynda, features Erica Kauffman Freedman, VP of Talent and Organizational Development at Day and Zimmerman, Chris Mennillo, Sr. Director of Enterprise Customer Solutions at Yoh, Arkadev Basak, VP of the Everest Group, and Sheri Rattleff, Sr. Program Associate at American Red Cross. They discuss Yoh's approach to change management and how they partnered with clients like American Red Cross to execute and facilitate change, as well as considerations you can apply to your business and personal life.
Listen to the podcast by clicking below:
CHANGE METHODOLOGY
It is important to face change head on and proactively assess and address resistance. Erica discusses the change methodology that guides Yoh and how it has been flexibly built to scale to address change in all its shapes and sizes. With so much uncertainty surrounding us, now is a critical time to address change. Here are the 6 steps for Yoh's Change Methodology:
Clarify the Change:

What, Why, Business Drivers & Future Vision

Assess Stakeholders:

Who, Impact, Reaction, Behavioral Shifts

Determine How to Make it Happen:

Leadership, Organization, Communication, & Performance

Integrate & Execute Plan

Measure, Monitor & Reinforce:

Risks, Progress, Results

Sharpen Focus As Change Progresses
TOTAL TALENT ACQUISITION
Total talent management, where an employer is considering all resources in acquiring talent is universally great in theory but usually stays as just a theory because there is no change management plan in place. Arkadev of the Everest Group stresses that the third step in Yoh's Change Methodology, which discusses the change levers of leadership, organization, communication, and performance, will go a long way toward truly achieving true total talent acquisition.
It's critical that both the service provider and enterprise implement changes when trying to achieve a true total talent program. A service provider's alignment of their business units, leadership, and technology, paired with the enterprise's clearly-identified objectives, process, and technology realignment, is key. The enterprise should focus on organizational buy-in, where the leaders and decision-makers are open to leading the change taking place. True total talent acquisition is the result of excellent collaboration between the enterprise and the service provider.
CHANGE MANAGEMENT: PLANNING FOR CHANGE
As the Director of Customer Integration at Yoh, Chris states that change management is the bedrock to success when implementing new programs. Proper change stems from the top with organizational buy-in from upper management and leaders. For Yoh, communication and collaboration are critical first steps in planning for change. It is essential to understand customer needs, their culture, and what they expect, so providers like Yoh can better develop a meaningful message that aligns with the customer's vision.
Chris worked directly with the American Red Cross by building awareness and a target audience, training and developing a cohesive message, and executing a communication plan. However, without the buy-in of change from American Red Cross leaders, this may not have happened.
PERSPECTIVE FROM OUR PARTNERS AT RED CROSS
Red Cross had been partnered for 10 years with an old service provider, and their existing relationship could have made this transition especially challenging. With such a long-standing process, a cultural change would have to stem from the top with full organizational buy-in. Questions would arise from the company and stakeholders alike, as they question the need for change, Not broke, Why Fix it? These problems are best addressed through executive leaders in the customer space articulating why they are dedicated to making this change for them, their employers, and stakeholders. Seamless execution occurs from executive sponsors and leaders taking responsibility, Red Cross did this from the start. Sheri Rattleff, a Sr. Associate for the company, discusses how important their first interaction was in their kickoff meeting in the podcast. Leaders from Red Cross and Yoh met, and everyone was prepared and willing to learn and engage, which laid a foundation for the rest of our partnership.
Yoh was able to implement a new MSP program for the American Red Cross, who identified a need for a more agile and strategic workforce solution to bring in all types of contract labor under a cohesive system. It was because of a great partnership and the change methodology and management that enabled such an effective and positive change to take place. As a parting message about change, Sheri discussed the importance of finding the way forward rather than looking back, how leaning into discomfort and tackling the challenge head on is the best way to face change.