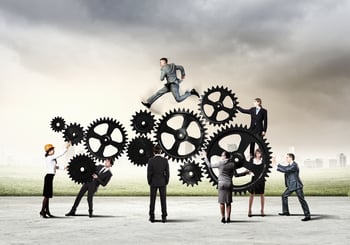 In doing some research for a prospective customer, I recently came across the results of a survey of CIOs in Europe which aimed to determine how well CIOs understand the financial impact of outsourcing on their business. The results were discouraging: Many CIOs don't have a good idea of the financial benefits outsourcing can provide.
This theme is all too common, even in our own conversations with customers -- many business leaders just don't have a firm handle on their labor-related costs and the use of outsourced labor.
We like to ask our customers: "Why do you use one type of outsourced labor over another?" And their answer to this question is usually not very clear.
And so, I started thinking about not only why they use a particular type of outsourced labor, but who determines how and what outsourcing is used. It's not too difficult to figure out that the CIO is probably not involved in every outsourcing engagement. He or she is likely primarily concerned with the largest ones; and this is where we find the main disconnect.
Typically, it's project or line managers who are making many smaller decisions every day that have a larger overall impact on the business. How they choose can determine not only the success of the project, but also the total costs and potential risks.
In a recent discussion at IndustryWeek, I noted that labor costs contribute directly to the overall costs of running a business or providing a service. So those line managers actually take a lot into their hands when they choose to use one labor source over another. But how do they really arrive at their decision to use contingent labor versus independent contractors versus a traditional consulting company? The answer is again probably much the same as the CIOs in the European study. They really don't know why.
So here's my quick list to help determine what type of outsourced labor makes sense:
Define the purpose - Do I need to acquire a certain skill, or am I looking for leadership and critical thinking?

Define the timing - Is this an isolated project, or will I likely use this type of skill in the future?

Define the management - Is the resource going to work with my team, or do I just want a piece of the project (or entire project) delivered with little interaction?

Define the risk - Is the contractual basis of the relationship consistent with the things above?
It takes a lot of time to really think through and follow these steps, which again, typically falls on the project or line manager. Since it's not cost-effective for that manager to spend 20 percent to 30 percent (or more) of his or her time trying to figure out which method is best, you could look to a workforce management outsourcing company to help define a program for you. With the right company, you would know exactly how outsourcing this function reduces your risk and saves you money.