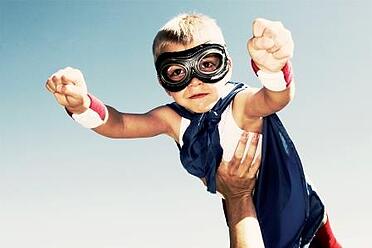 You should always be looking for ways to improve yourself, and developing effective management skills is a great way to become a better worker and leader. Even if you are just starting out in the workforce or you have been there for years, strong leadership skills are something everyone should possess.
If you are looking to craft your own self development plan to become a better and more well-rounded manager, here are five steps you can take to set you on the right path.
Evaluate Your Strengths and Weaknesses
Before you can begin working on the areas you would like to improve, you need to know which areas need the most improvement. There are a number of online resources you can use to figure out what kind of leader you are, where your strengths lie, and what areas could use the most improvement.
An example of one of these tools includes the "How Good Are Your Management Skills?" questionnaire, brought to you by MindTools. This online quiz can give you an idea of how strong your management skills are, as well as indicate your natural management style.
Other online tools include personality tests, which may not give you a direct insight into how you act as a manager, but rather, can help you understand the things you value and the way you react in certain situations. These personality tests, when applied in conjunction with a management tool like the one from MindTools, can give you a deep understanding of where you currently are.
Determine Where You Can Improve
Once you have a full understanding of how you are as a leader and how your personality works, you can look at the areas that need improvement. While this can be the most difficult part of a self-development plan, it is also the most important. You need to be able to take a step back and look at yourself with a critical eye. For most of us, accepting faults is hard to do. Do your best to approach the situation realistically and honestly.
You can also ask others what areas you can improve in to become a better leader. An outside perspective can help you to determine which areas really need work and might shed light on problem areas that you didn't know existed.
Prioritize Your Tasks
In order to be a strong leader, you need to organize your tasks efficiently and follow through with them. A leader must set the example for the way they want their employees to work and therefore must be organized and work diligently to complete them.
As a manager, you will also need some time to understand what your employees want and need. As such, you might assist them and ensure their work is completed correctly and on time. When you prioritize your own tasks, you can complete them more quickly and therefore, have more time to solve problems in the office, be there for your employees, and work on yourself.
Encourage Your Team to Improve
Someone with strong management skills can also recognize the potential of their employees. As part of your self-development plan, encourage your team to work on improving themselves as well. When each member of your team is working towards a common goal, the process can be more enjoyable and you are more likely to achieve what you're after.
One way to encourage your team to improve is through taking online classes, such as online real estate license courses. Through continuing education, each member of the team can work to advance their career and become more knowledgeable in their field. The benefits of online learning are endless, including the convenience of taking the classes remotely and relatively low price point. Through building a stronger and better team, you can elevate your own expectations to become an even better manager.
Admit Your Mistakes
There is no such thing as a perfect leader out there, so know that you're going to make mistakes. If you make a mistake, own up to it. Don't try to push the blame onto another team member or individual. Instead, recognize what you did wrong, accept responsibility for it, and work to make a change. There are few mistakes that cannot be fixed with the right dedication and attitude.
It happens, and it does not determine your overall success as a leader. But what does influence the kind of leader you are is how you react when something goes wrong. With each mistake, take time to understand what went wrong and what could have been done differently and learn from it.
Developing a stronger management skill can be beneficial to anyone, regardless of what level of management they are at. From entry-level employees to C-suite executives, there are always lessons to be learned and new ideologies to be applied. Even if you are not yet a manager, developing practices that make you a better leader can show initiative and that you have what it takes to someday be in a management position. Applying these five tips to better leadership skills will get you one step closer to where you ultimately want to be.
Sarah is a small business owner, and is currently learning about marketing. Aside from working on her own business, she likes to use social media, and read travel books. Find her on Twitter.