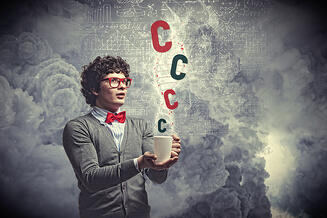 Many HR and procurement professionals are intrigued about using a Managed Staffing Provider (MSP) or instituting a managed staffing program for their contingent labor spend, but don't know where to start. Still, more have first generation programs that start off well, but lose their luster after a few years. The key is a balanced approach that takes into consideration a number of factors.
The Four Cs of Managed Staffing and MSP engagements are the keys to a successful long-term program. Programs that are setup with only a single objective, or solely focused on cost savings are destined to wane and fail over time. But a managed staffing program that takes into consideration these four fundamental concepts or four Cs can achieve long-term savings, quality and value:
Culture – Your culture is, at least in part, determined by the people you hire and how you treat them. If contingent labor is a big part of your workforce, you cannot afford to not manage it professionally and efficiently.
Complexity – A contingent labor program can include high volume workers, highly skilled and hard-to-find-professional workers and entry-level through tenured professionals. Add to this various departments and locations and it makes for a complex program with many different requirements. Is your staff ready to handle all of them?
Compliance – When resources are tight, sometimes things fall through the cracks. Managing a diverse range of staffing suppliers takes focus and accountability. If not, the savings gained through the use of contingent labor may be lost through unintended risks.
Cost – Many companies start with cost savings in mind but forget about on-going cost management. Your contingent labor program may save you money in the beginning, but long-term savings in the form of improvements in quality and increased hiring manager satisfaction have value too. Over time, that value can be just as big and positively impact your culture as your initial cost savings.
Analysts estimate that today, 25% or more of a company's workforce is contingent labor. All indications are that this is the "new norm" for the future. Taking advantage of a large contingent labor workforce can have multiple benefits for companies who understand the risks and rewards. A properly implemented managed staffing program run by an experienced MSP can be the key to controlling and maximizing your use of this growing part of the workforce.
Matt Rivera serves as Vice President, Marketing and Communications and is responsible for overseeing all aspects of Yoh's marketing and brand communications. Matt holds a degree in Journalism/Public Relations and has been working in the staffing industry for more than 25 years. Prior to this role, Matt held many different roles from branch recruiting and proposal writing to technology management and online marketing.