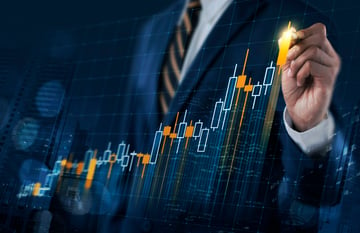 Getting to the point where your business is established is a major accomplishment. You're finally past the days of hustle and struggle, and you can now watch as your efforts pay off. Just because your business is afloat, though, it doesn't mean that there isn't room for growth — and your growth phase can be even more exciting than your company's early days. It's a make-or-break moment, though, and it's up to you to make the most of every growth opportunity. Find out how you can see success like never before with the right strategy.
Take Time to Build the Right Team
The most important factor in your company's growth will be the team you have behind you. As you seek out new clients and opportunities, you will likely need to hire new staff with the help of Yoh Staffing Services. You need to look for employees who are reliable and intelligent, but you also need team members who are innovative — who will contribute actively to your company's growth.
In many cases, this might look like hiring the unconventional candidate — not the Ivy League graduate or the 4.0 GPA. You want to find the diamond in the rough. You want a team full of employees who are truly excited to be part of your project. You'll likely find it when you start looking outside the box.
When you're recruiting new staff, you can use a paycheck calculator to determine what hourly wage or salary you can offer each applicant. Even better, comprehensive payroll services will calculate their gross pay, commissions, bonuses, and overtime eligibility, making it simple to add new hires to your company budget.
Strengthen Your Management Strategies
According to research, nearly 50% of employees who depart their position do so because of management. This statistic is startling, but it should be unsurprising to anybody who's worked for somebody else. Managing your relationship with your team can be difficult, but it's easier when you have the right tools and tech.
Platforms that can fully integrate with other apps and tools, for example, simplify your team members' responsibilities and make it simple to manage customer relations. When platforms have the ability to "talk" to each other via integration, you get a holistic overview of your business — and so do your employees.
This is what makes programs like Salesforce so valuable. When it comes to customer relationship management, you need an all-in-one platform that will allow you to communicate effectively with both staff and clients. This improves the experience of your customers, but it also improves your employees' experience, too — thus encouraging retention and a happier, healthier workplace.
Find a Way to Grow With Your Team
Growth is a great opportunity for any business seeking to expand operations and gain new clients. No matter what industry you work in, you need to find a way to reach your growth phase if you want to stay afloat. Of course, you will struggle to do so if you aren't backed by a team of competent and dedicated employees. To recruit the best staff, you can use a payroll service and ensure that you're offering competitive wages. You can also use fully integrated programs for effective customer service management. With the right tools and a dedicated team, there's no limit to your company's growth potential.
About the Author: Patrick Young is an educator and activist. He believes people with disabilities must live within a unique set of circumstances--the outside world often either underestimates them or ignores their needs altogether. He created Able USA to offer helpful resources to people with disabilities and to provide advice on navigating various aspects of life as a person with disabilities.