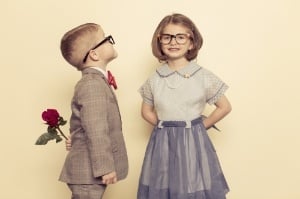 If you still think your top concern is retention, think again. I believe that the top workforce problem facing companies today is recruiting, not retention. Why? Because solid recruiting strategies will have a longer term impact than short-term engagement and retention efforts.
But if you still feel retention is a big problem, the good news is that you are not alone. A recent SHRM survey found that the top workforce challenge for HR professionals is retention, followed by employee engagement and succession planning.
OK, so they are both big problems; recruiting and retention. And, I will grant you that you can recruit good people, but if you don't hold on to them, then you are wasting time and money. But, here's why I think recruiting is important: If you figure out recruiting, retention and engagement should follow.
Here's what I mean by that. If you truly have recruiting strategies that are planned, strategic and focused, you will have identified what needs to happen in your company to recruit the best. This means starting your recruiting strategy by identifying why people work for you, how they work, where they work and what they do.
For example, in job ads and on websites many companies say they want to be (or even are) an "employer of choice." But have they identified what that really means, and are the really doing it? And, when they recruit for their company, does the candidate believe it?
If the company truly is a good place to work, the candidate likely will find out – not from the job posting, your website or the interview. They will find out from friends, colleagues, social media and every other place someone says something about your company. The "someone" is likely any current or former employee, and even some people who have never even worked for your company.
So, if your recruiting strategy is built on only what you wish your company was, without thinking about the reality of what your company is really like, you are never going to get the return on your recruiting investment (or retention for that matter).
My point is that good recruiting strategies should lead to good engagement and good retention. If you are really putting an emphasis on recruiting, expending the resources and planning strategically, you will at some point have to recognize your warts, work on them, or be lucky enough to hire talented people who will force you to change. If not, your recruiting and your engagement efforts will collapse on themselves. I think that's one reason why many companies give up on engagement and retention.
Start your recruiting strategies with a thorough analysis of why people come to work for you – or why they don't. And plan your recruiting resources accordingly. Whether you use internal or external recruiting resources, this information is critical to creating an effective recruiting plan. Some issues can be overcome, but others may require changes or different resources.
That's why while there are many issues HR must tackle, recruiting would be at the top of my list. It's not just about the tactical processes around recruiting (which are also important), it's about the strategic vision for recruiting that leads to the reality of working for your company. It will be discovered and it will either help you or hurt you when it comes to recruiting (and thus, engagement and retention).
This blog was written by Matt Rivera. Matt serves as Vice President, Marketing and Communications and is responsible for overseeing all aspects of Yoh's marketing and brand communications. Matt holds a degree in Journalism/Public Relations and has been working in the staffing industry for more than 25 years. Prior to this role, Matt held many different roles from branch recruiting and proposal writing to technology management and online marketing.