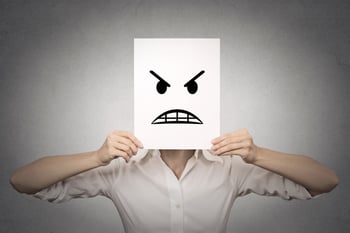 You might be surprised to learn this, but even as we speak (and you read), you're probably killing your employees' mojo.
Organizations never intend to demotivate their staff, but sadly, they frequently do. Managers get so caught up in the minutiae of the day-to-day operations that they fail to step back and look at things from the perspective of their employees.
Five Things You Are Doing to Kill Employee Motivation
Here are five avoidable mistakes to end the practice of killing your staff's motivation:


1. Not Promoting from Within

Nothing kills staff energy faster than the realization that you are stuck in a dead-end job. If you never hire from within, your organization will probably have a large pool of frustrated and unmotivated employees.
What to do? When a position in the company becomes available, look at your qualified employees and see if there is an opportunity to hire from within. If your workers feel they have an opportunity to advance within the company, they will be more motivated to excel with their work.


2. Not Creating a Unique Culture

Most professionals like to brag about their job. Give them something to talk about! Do you have a unique dress code? Do you have a cool game room where people can play video games over their breaks? Does the CEO stop by people's cubicles to solicit feedback?

Make sure there is something real and unique about your culture that your employees can use to attract new talent to your organization. As corporate culture becomes a larger part of what employees and new hires value as a part of the job, it is increasingly important to offer a unique benefit to keep team members engaged.


3. Not Playing to Employee Strengths
If a staff member's strength is developing new business, but you have them bogged down with customer service-related tasks, that employee will be less motivated, will be less productive, and is less happy about coming to work.

In truth, customer service is not menial, but to an employee that works in a position that doesn't play to their amazing strengths, the end result is demotivation and even resentment. Management should keep an eye out for employees who are underutilized, and quickly reassign them to tasks and positions where they are more comfortable. When employees are performing a task they feel matches their skills and goals, they will be more motivated to succeed and feel better about the purpose of their work.
4. Not Respecting Employees

This is a big one. When management does not treat employees with respect, motivation rapidly evaporates. In fact, workers become bitter, and will start to decrease productivity out of spite. Instead of being disrespectful towards employees that might be difficult or challenging, solicit their feedback and respect their insights. Say things like "Well, you've worked here for a while now, so tell me what you think, and I'll see what kinds of changes can be made." This will make the employee feel like their voice matters and will provide an opportunity for management and employees to work together in order to improve the organization.
5. Not Recognizing Employees for their Accomplishments

Employee recognition programs are one of the very best ways to keep your team motivated, especially when it is done by both management and peers. To start, be sure your company has a program in place to give your outstanding achievers their props. Also, make sure teamwork is rewarded and to feature those recognized across the company.

Any kind of incentive to keep your team motivated is a plus to the whole company. Perhaps your company could consider taking a few minutes during staff meetings to recognize accomplishments, or send out a team email to congratulate employees on a job well done.
Motivating employees never ends, so you should never stop trying to find new ways to get your team excited about what they're doing. Be sure to capitalize on any opportunity to showcase your talent and their achievements. The more employees are recognized by their managers and peers, the more motivated they will be to excel.
Amy Blackburn is a writer for Stoner Bunting Gift Cards, a nationwide leader in employee recognition gift card programs based in Lancaster, Pennsylvania. With 10 years of experience in sales and marketing, Amy joined Stoner Bunting as an Account Executive. Beginning her career in the design field with a degree from the Savannah College of Art and Design, she moved into the world of retail and e-commerce, having worked with retailers such as Target, Bass Pro Shops and Amazon. Amy stresses the importance of relationships with clients as the key to continued success.