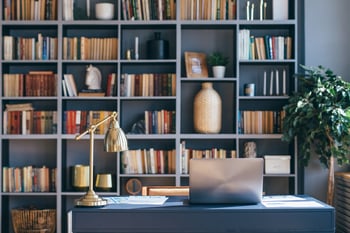 Workplace communication is a key factor in the productivity, culture, and success of any organization. Whether you realize it or not, the way we communicate with our colleagues has a major impact on the success of the company we work for. Employees who feel connected to their colleagues and the company culture will likely be more satisfied with their work environment, which in turn leads to better work performance. This is why the importance of communication has been stressed so much since the start of the pandemic in 2020 forcefully changed the way that we connect with one another.
When people were working in an office setting every day pre-pandemic, they were always conversing with the people around them. But now, socialization happens less frequently since it's only occurring through technology, and this can lead to a certain level of isolation. So to bring daily communication with colleagues back to the forefront of every work day, companies need to be taking advantage of all of Zoom, or other similar virtual tools', possibilities. In January 2020, Zoom reported hosting 101 billion annual meeting minutes around the world. Now, Zoom hosts over 3.3 trillion meeting minutes each year. This extreme increase in Zoom's use indicates that people around the world have been using Zoom often, but the question is: are they using it effectively?


Fostering a Culture of Community in a Virtual Environment
There's no denying that technology is essential for getting your remote work done, but it can be used for more than just that. It's become common place to schedule Zoom meetings to discuss work-related topics when necessary, but it's equally as important to schedule meetings to talk about topics unrelated to work, too. Employees should not feel like their focus needs to be 'all work, all the time'. This will create a negative company culture and a disconnected workforce, leading to unsatisfied employees and a high turnover rate.
If you're not engaging with your peers at all throughout the day and are in a strict heads-down mode, morale will be low and productivity will not be at the level it should. An organization can foster the water cooler effect by encouraging employees to set aside time each day to connect with coworkers via Zoom (or even by phone) as a break from their daily tasks, thus avoiding burn out. And it's a timely reminder of Zoom etiquette as we're all experiencing Zoom fatigue – it's real! And so, remember eye contact, voice projection, hand gestures, etc. during any meeting to ensure each conversation feels like it's happening face-to-face.
Here at Yoh, we're utilizing Zoom to host events as another way for the team to stay connected. These events have included cooking classes, Paint n' Sip, Trivia, Bingo, workout classes, etc. Giving employees the opportunity to participate in these bonding exercises together will ensure they feel like they are a part of a valued team.


Engage in Interdepartmental Communication – Continuing to Build Your Network
Another way to make the most out of your virtual work experience is by stepping out of your comfort zone and communicating with people outside of your department. When people worked in an office every day, interdepartmental communication was common when people walked the halls and saw each other in their shared office. It was easy to meet new peers and continuously connect with them when you pass them in the hallways or see them in the break room every day. But communicating with colleagues outside your department is a rare occurrence in a remote world, unless you plan a Zoom meeting with them.
Cross communication is vital to your success in developing an internal network. Employees should be encouraged to network throughout the organization to understand everyone's role and find out a little bit about who they are. Even if you will never directly work with someone, forming a connection is still important as you make up the same team. A best practice to ensure interdepartmental communication is to invite colleagues to a virtual meet up for coffee or lunch.


We're All Experiencing It...Zoom Fatigue
Zoom fatigue isn't going away – let's face it. The vast majority of U.S. workers now have a strong preference to work remotely at least a portion of the time, so that fatigue will likely not cease. To avoid this feeling, it's important to take a break from sitting behind a desk all day and staring at a screen.
This can be as simple as setting up a home office that allows you to stand while you work. I absolutely love my Varidesk! It helps with sitting and standing throughout the day which is ideal for the human body. Standing all day is just as detrimental as sitting all day, and most doctors agree a combination is best for posture, physical and mental health. Another great practice would be taking a quick break to go walk around outside. Getting your body moving will be a nice reset to clear your mind in the fresh air and take your mind off of work for a little while.
As an employer, it's important to help reduce your employees' stress. Without taking adequate breaks from work, employee productivity, mental and physical wellbeing, and work performance will all be negatively affected. This can be fixed with something as simple as encouraging employees to take a full lunch break. It's been reported that 81% of employees who take a daily lunch break have a strong desire to be an active member of their company. So giving this time to your employees not only benefits them, it can also benefit your business' bottom line.