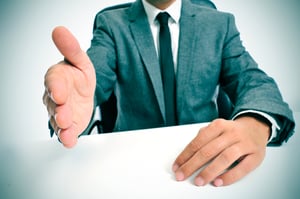 The first step of any job search is to post an online resume on employment portals, submit one to a brick-and-mortar recruitment agency or emailing/mailing an application to prospective employers. A resume allows employers to know a little about you including age, location, educational qualifications, and prior job experience, if any. And unless a resume is well-written, chances are that an employer will not call you for the next step: the interview.
Hence, it is very important to have a resume that gets immediately noticed during the application sifting process. Here we discuss some ways and means to get your resume noticed by employers.
Resume, Curriculum Vitae or Bio-Data?
Avoid this very common mistake of confusing a resume, CV, and bio-data. They are three distinct documents. Every employer will specify in a job advertisement the document - Resume, CV or bio-data - you need to send along with your application submission. Therefore, it is important to learn this difference and email or mail the requested document only.
A resume, CV, and bio-data serve different purposes. Hence, Human Resources (HR) departments will explicitly mention what they require from applicants. Sending the wrong document means you may not even be considered for the opening.
So, what's the difference between a resume, CV and bio-data? First, there are three major differences between CVs and resumes: document length, the purpose and the layout. A resume is a brief summary of your skills and experience over one or two pages, a CV is more detailed and can stretch well beyond two pages. The resume will be tailored to each position whereas the CV will stay put and any changes will be in the cover letter.
A CV has a clear chronological order listing the whole career of the individual whereas a resume's information can be shuffled around to best suit the applicant. Generally speaking, the main difference between a resume and a CV is that a CV is intended to be a full record of your career history and a resume is a brief, targeted list of skills and achievements.
Bio Data is an abbreviation of the term biographical data. In a bio data, the focus is on personal particulars like date of birth, gender, religion, race, nationality, residence, marital status, and the like. A chronological listing of education and experience comes after that. The use of bio data is not common in many international markets where personal information like age, gender, religion are not required to be submitted by candidates.
Career Objective
Regardless of what you are required to send: CV, bio-data or resume, the second most important feature HR managers look for is the career objective. A career objective is a personal vision and mission statement about what you wish to achieve with your qualifications and experience. It implies you have a clear goal and have charted a path for achieving it.
Usually, career objective appears at the top of every CV, bio-data, and resume. It consists of three to four sentences. A good career objective is a very concise summary of your qualifications, experience, achievements and future plans. Writing a good career objective ensures your resume gets noticed by employers.
Academic Achievements
A common misconception among job seekers is high scores at school and college guarantees securing a job. This is not always true. Any job seeker that has studied at educational institutes of dubious or shallow reputation and has high scores will never be preferred over those who have attended highly-respected educational institutes but scored low.
However, you can highlight your achievements while studying such as completing special projects individually or in a group, workshops you attended and any extra-curricular activities performed as a student.
Previous Experience
Remember, no employer or HR manager is interested in reading a long, detailed account of your past experience. They do not have the time nor the inclination to go through such narratives. Instead, they look for a concise summary of your previous experience. Recent graduate applicants need not worry about the experience part. As expected of someone without post-graduate experience yet, only a brief narrative of your projects or internship will suffice.
For experienced job seekers, the best way to get your resume noticed by employers is by writing in reverse chronological order, the details of your past employer, designations held and very short description of your work responsibilities. Reverse chronological order means beginning with your present or last job and tracing your career over the years, ending with your first job.
Achievements
This section is important for both recent graduate and experienced job seekers. While the recent grad can mention their achievements in solo or group projects and a brief summary of experiences, seasoned job seekers need to be well-defined. Generally, most applicants tend to muddle their work experience with their achievements. Though this occurs inadvertently, the employer can then wind up not realizing the full impact and scope of your achievements.
Instead, create a separate section on your resume, bio-data or CV called 'Achievements'. Highlight these achievements giving brief details. Tell how your employer benefitted and if you were rewarded for it.
Club/ Organization/ Interest Group Memberships
Before concluding your resume, CV or bio-data, make a brief mention of any clubs, organizations, interest groups, guilds, sports teams or other entities whose membership you hold. Understandably, your hobbies, activities, and beliefs are private and personal. However, mentioning them in the document you send to an employer can have a very positive impact; unless you are a member of some undesirable or banned group.
Memberships in group, clubs, and organizations indicate you are actively involved in the community and are concerned about its welfare. Memberships in sports clubs indicate an interest in having a healthy mind and body while those in charity organizations show a sense of responsibility and good citizenry. Being a member of a guild-related group within your field signifies interest in your career.
In Conclusion
Prior to wrapping up, we also recommend you keep your resume, CV or bio-data brief. As mentioned earlier, you need not chronicle your entire career or write a personal biography. Long and painstakingly written documents do not impress employers. Instead, they are counterproductive and can cause your application to be discarded without much ado. You can always discuss things pertinent to your employment during the interview. A good resume noticed by employers helps you get to this interview.
About the Author: Lisa Parker is a Freelance writer. Her passion is to write blogs on entrepreneurship, business trends, business management, and business leadership, lifestyle, relationship, career, and education. And many more.