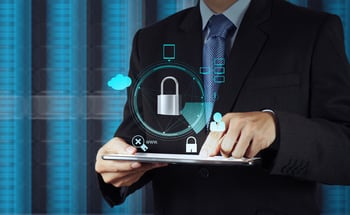 When it comes to employee fraud, you would be forgiven for thinking that it's a particularly rare occurrence and that something along those lines could never happen in your company. Business owners, specifically small business owners, often develop the notion that their company is immune to employee fraud crimes for a number of reasons, such as:
Thinking that they know their company and their employees very well
They see employees as friends
They think fraud would be too hard to commit in such a small company
Thinking that accountants would catch any fraud that is committed


Unfortunately, this school of thought is wrong. The risk of employee fraud in small and mid-sized businesses (those with fewer than 100 employees) is much higher than it is in larger corporations. According to the Report to the Nations on Occupational Fraud and Abuse in 2018, the Association of Certified Fraud Examiners (ACFE) has proved that the median loss due to occupational fraud in small organizations is twice as much as those in larger ones.
The impact of employee fraud would be substantially more difficult to recover from for small and medium-sized businesses in comparison to larger companies. This makes it imperative that such business takes the possibility of employee fraud seriously by putting measures in place to reduce the chances of such an event.
Surprising facts about employee fraud
Corruption was one of the most common types of fraud in every region surveyed, including Europe, Africa, The Middle East, Latin America, and Asian.
The median time to detect employee fraud is about 18 months.
33% of all business failures or bankruptcies are due to theft and fraud.
43% of all private businesses have reported suffering from fraud.
49% of fraud victim organizations discover their losses long after spending and can not recover their losses.
As a result of fraud, the average business loses 5% of revenues every year.

The risk of employee fraud is much higher for small businesses than that for corporations.

U.S. businesses lose as much as $50 billion a year to employee theft each year.
What are the best ways of protecting against employee fraud?
Prevention is better than a cure. Don't wait for fraud to destroy your business before implementing processes to prevent it. The best way of combating fraud is to employ a proactive approach in implementing and detecting possible causes of fraud before they happen. Here are some tips you can follow to minimize the risks of employee fraud crimes in your company:
1. Segregate accounting duties
You should never allow a single individual to control the accounting function in your company. If you have one person in charge of all of your accounting responsibilities, then you are creating a situation where you could be susceptible to employee fraud.
Depending on the size of your company, you may want to consider splitting up accounting tasks between multiple employees, or at least sharing accountability for the following tasks:
Making deposits
Collecting cash
Sending out invoices
Recording and processing transactions
2. Review financial information routinely
If segregation is out of the question, the business owner should check the bank statements on a monthly basis and review vendor payments periodically.
3. Ensure accounting oversight
Consider hiring an external accounting organization to provide oversight and support to your internal staff. Not only will this reduce the likelihood of employee fraud, but it will also put your accounting department under tighter control. The new firm may make recommendations for improvements or launch some new accounting activities to increase your profits, too.
4. Use a criminal background check
A simple background check can do wonders for pulling up the history of your employees. This should be done as standard in most industries, but if for some reason you aren't already conducting background checks, then maybe it's time to start.
5. Get fraud insurance
Consider investing in fraud insurance to protect your business in the case of employee fraud. No matter how much you try to protect yourself, you still want to have insurance peace of mind if such an event ever were to take place.
Bottom line
Minimizing employee fraud in the working environment is the responsibility of every individual in an organization, but particularly those in leadership roles. Not only is it essential to assess the skills, qualifications, and background of any employees in the hiring process, but it's also equally as important to assess their character and criminal background too.
No business is immune to employee fraud, so make sure you put measures in place to reduce the chance that your business will fall victim to such crimes.
About the Author: Douglas Parker handles content management and communications for Manshoory Law Group, APC. He has always had a special interest in the sphere of Law and Human Rights. Dedicating a lot of his free time to understanding the small details and specifics of these fields, Douglas enjoys exploring and analyzing them in his articles. His main goal is to make this sometimes complicated information available and transparent for everyone.