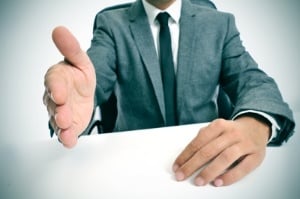 Job searching used to be simple. There were two methods – the classified ads in the local newspaper and recruiting firms. Today, we have the web, and with it, hundreds if not thousands of job boards.
Job boards tend to be the first area job seekers go to search for work. An epicenter for job listings, digital job boards enable job seekers to search by category, geography, type of position, and get the latest openings delivered straight to their inbox or mobile device. It's important to note that not all job search engines are created equal, but they are a good way to streamline your job search.
9 Places to Look for Your Next Job
That said, because job boards are so easy to access, they've become a bit of an overcrowded commodity. Almost 100 million job seekers use Indeed alone to supplement their job search, and that stat is from 2013. The reality is, if you are looking for a career, it might be time to start looking outside of job boards.
LinkedIn
Everyone should have a LinkedIn profile before they graduate from college. And if they have been serious about a career search and networking, they should have already joined niche groups in their fields. If you have not done so, or if your profile is in serious need of updating, get to that right now. Get an updated resume on there. Join groups and participate in discussions often. Lots of companies post positions in those groups only. Take advantage of the employer-job seeker matching that is a part of the site.
Call a Recruiter
In a recent post, we addressed the reasons why job seekers, both passive and active, wait or sometimes even hesitate to reach out to a recruiter. However, consider that a recruiter can be an engaged and active partner in your job search. They can assist in many of the administrative tasks that consume your job search, or provide you with constructive criticism when you aren't getting the response you had hoped for.
Craigslist
Don't knock it. In times past, most career job seekers did not even bother with Craigslist, because so many ads were of the "bait and switch" variety, landing users on "pay money to find jobs," or entry-level, low-paying sales positions wrapped in a lot of other language. Now that there is a charge to post a position opening on Craigslist, the scammers have been weeded out somewhat, and users can report misuse and have ads removed. It's a cleaned up destination for job searches.
Join Google and Yahoo Groups
Each of these sites has its own groups. Join one in your career area or geographic location. Position openings are frequently listed.
Develop a Target List
When starting your job search, bigger isn't always better. There are millions of companies looking to fill positions, but arguably a much smaller number of companies that are looking for people with your professional or trade skills. Start a target list with the companies that are the best match for your profession. Then, narrow down your list by how far you are willing to travel.
From there, you can start to explore the career opportunities of your target list.
Sometimes, a target company's job posting link will take you to another site – that of a vendor the company is using to accept and screen resumes (digital screening is commonplace now). One tip here: if digital screening is used, you will want to be certain your resume includes, near the top, some of the same words that are used in the position description. Digital screening looks for them.
Niche Job Boards
There are large clearinghouse job boards, but there are smaller ones related to specific career niches. They focus on specific degrees, skill sets, and/or a specific industry. For example, if you are in the biotech or pharmaceutical industry, you will want to check out Medzilla; if you are an IT pro, you might want to access Dice. Searching for these niche job boards is easy.
Professional Organizations
If you are a teacher looking for a change, perhaps involving a move, check out NEA (National Education Association); if you are a CPA, access the American Institute of CPA's. If your degree is in a specific professional area, you are probably already familiar with these associations. You may not realize that they often have a job posting section.
Return to Your College Career Office
Most campus career office will provide assistance to alumni who are looking for positions. If nothing else, you will be able to access its listing of job openings.
Twitter
Yes, Twitter. A lot of companies will post a position opening, particularly one that is difficult-to-fill and include a link to the job description and process for applying. You can also sign up for alerts, so that when a position in your field is tweeted, you will receive it.
If you are serious about your job search, then you have to consider it your full-time job for now. No path should remain unexplored; every possible site should be investigated. After all, jobs can be found in some pretty unlikely places sometimes.
Jonathan Emmen is a student and a passionate blogger from Copenhagen and regular contributor for different educational and entertainment blogs such a ProCustomWriting writing service. You can follow him on @JonnyEmmen or you can also follow him on Kinja.