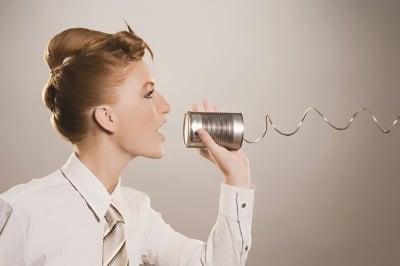 If you are in talent acquisition or HR, you probably see, hear and feel the need for improved recruiting in your organization on a daily basis. This could mean quality, speed or cost. But it's often hard to ask for help, and even harder to get anyone to listen.
Our next webinar, "Build a HR Business Case for Recruitment Process Outsourcing" is coming up on April 21st and like you, we're wondering if anyone out there is listening to the need for Recruitment Process Outsourcing (RPO). We hear about talent shortages and skills gaps but not enough about the solution. RPO is not the only answer, but it's one of the best.
This webinar is about leading you through the steps and pitfalls of getting someone to listen to the need for better recruiting. We won't lie; it's not easy, but if you know what to expect, it can be a lot easier. And any talent acquisition or HR professional out there looking to move up or enhance their career needs to know how and when to use an RPO partner.

Evaluate
It begins with the process of evaluating your recruiting resources and then building the case for how you can best leverage all the available resources to your advantage. This might include RPO. And here's where you need to keep an open mind. RPO isn't just about someone "taking over" all recruiting or outsourcing everything. It can be a part of the recruiting process, recruiting for a part of your business, or a specific category of workers you need to recruit. Most successful organizations today have recruiting partners, both on the direct hire side and temporary side, in order to meet their needs. It's just a reality.
Don't Be Afraid
Speaking of reality; here's the #1 concern and most important thing you should know (and we will cover this in the webinar): You and your staff may feel threatened by an RPO engagement. It's natural and understandable. But if you follow the steps, and help everyone understand the need, there's really no reason to be threatened or worried. A good RPO program should be a feather in your cap and an overall improvement in quality, speed or cost. And RPO can integrate into your current resource model to help improve and enhance what you are doing today.
The key word in Recruitment Process Outsourcing is "process." That means your RPO provider brings process and expertise that enhances your recruiting process. This could be a little or a lot. But the first step is getting enough information to prepare your organization for change.
Want to know more? Join us on April 21st for "Building a HR Business Case for RPO" and learn how taking a thoughtful approach to implementing a recruiting solution can help you be more successful.
This blog was written by Matt Rivera. Matt serves as Vice President, Marketing and Communications and is responsible for overseeing all aspects of Yoh's marketing and brand communications. Matt holds a degree in Journalism/Public Relations and has been working in the staffing industry for more than 25 years. Prior to this role, Matt held many different roles from branch recruiting and proposal writing to technology management and online marketing.