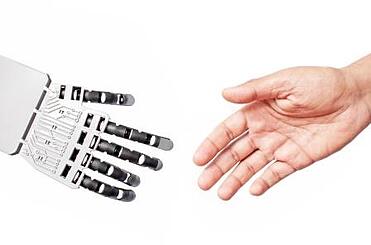 The 2014 Strategic Talent Acquisition Conference (STAC) is just around the corner (June 11-13th). Presented by the Human Capital Institute (HCI), this three-day conference addresses talent acquisition head-on by showcasing emerging trends in the recruiting, staffing and human resources industries.
This year's winning formula is centered around:

Community + Intelligence = Successful Sourcing
Whether you are scheduled to attend in-person or virtually, HR professionals will gain valuable insight they can align with their unique organizations' business objectives, internal resources, or culture.
Want to connect at the show? So do we! Stop by the Yoh booth (#50) to say hi and for a chance to win a Kindle Fire HD.
Without further adieu, here are our top picks for the breakout sessions that cannot be missed:
As many organizations are scrambling to jump on the big-data band wagon, thought leader and socio-biologist, Rebecca Costa, asks why? Wrap your hands around data-driven intelligence and what is means for the recruiting tactics of your organization in this thought-provoking keynote address.
Here at Yoh, we get RPO. You could even say we wrote the book on it. STAC highlights the extreme value recruitment process outsourcing can deliver to any organization. If you are considering RPO or need to re-evaluate your current provider, we strongly recommend attending the live breakout session presented by WellPoint, one of the largest health benefits companies in the United States.
Can't make the session? Check out our recently released SlideShare, "Letting Go: The Case for RPO."
Technology is changing the way we connect and recruit on a global level. With these new and fast-evolving tactics, employment engagement is what ultimately sets you apart from your competition.
Presented by Montage Talent, leaders in video interviewing, this breakout session will address engagement strategies tailored to each step of the hiring process. From sourcing to off-boarding, learn how to sustain a strong employment engagement from end-to-end.
If you are looking for advice on how to manage you social recruiting efforts, then look no further. Groupon, one of the fast growing companies ever, is sharing its insight on social recruiting (on a budget nonetheless). Uncover what has and has not worked in the social space for this heavyweight brand.
We look forward to seeing you in Boston!