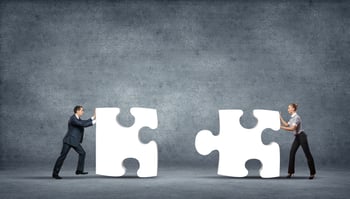 Just the thought of initiating a conversation with their boss is enough to give some people the jitters. Personally, I wonder why people make a big deal out of it. After all, developing a healthy relationship with your boss can be rewarding in so many ways.
However, things can be a little tricky when both you and your boss are working in different locations. At an in-house working environment where employees and managers get to see each other regularly, they develop a sense for each others' personalities and working styles. Whereas, when you work remotely, these components are ripe for being easily confused, misinterpreted, and exaggerated.
Considering how important of a role bosses play both in the professional and personal lives of employees, here are some tips to develop a good working relationship with your off-site boss.
1. Set clear expectations
Before you start working, make sure both you and your boss are on the same page. It's important to have a long and descriptive conversation at the outset. Talk to him or her about your goals and responsibilities at the start, as well as every month moving forward, to understand what exactly is expected of you.
The dialogue will not only provide clarity but will also help you break the ice and lay the foundation for a healthy work relationship with your boss. Discuss what to prioritize and address doubts and assumptions to start off strong.
2. Ask more questions
Contrary to popular belief that bosses don't like to be asked questions, a great boss always appreciates when employees put forward their opinions and ask relevant questions. They can be about job responsibilities, bottlenecks, upcoming projects, new opportunities, doubts, confusions, work process or anything else, for that matter.
Most of the times, workers refrain from talking about the level of ownership while handling a task or project. However, if it is addressed initially, it can nip any upcoming problems in the bud and solve future conflicting assumptions. Observe what your boss likes to talk about or issues they're most concerned about. Paying attention to such questions can help you understand them better.
3. Know his/her preferred communication style
Regular communication enables seamless collaboration. Be smart enough to learn the best way to communicate with your boss. Understand if he likes to be communicated via emails, phone calls, video calls, or other platforms.
You can try scheduling a call (telephone or Skype) once a week to discuss your weekly tasks and priorities. Whether it is about the regular updates or important meeting discussions, ask your boss what works best for him. Decide a communication style and stick to it.
4. Use online collaboration tools
The best teams thrive on advanced collaboration tools. Whether it's about project management, file-sharing, or enabling seamless collaboration, there are tools for everything.
Learn which tools your remote team members and managers like to use. You can try ProofHub to manage projects and collaborate better and faster with remote team members. For clear audio and video calling and file sharing, Zoom is a great tool.
Tip: Make sure to send your boss a reminder at least an hour before the scheduled call either via text message or an email.
5. Let him know what you're working on
The best way to win the trust of your boss is by keeping them in the loop of everything happening on the work front. It's important to maintain their confidence in that you are well capable of handling work on your own. It keeps you both on the same page.
You can put your tasks and upcoming events on a digital calendar and share it with your boss. The best way is to use a project management software that comes with in-built workflows and Kanban boards. It will help remote teams and managers to know who's working on what as they get notified whenever someone changes the stage of a task. This way, it is much easier for bosses to check in without interrupting each other.
6. Be open to feedback
When you are working remotely, things are prone to be misinterpreted and mistakes can happen. If you find yourself stuck in a similar situation, listen to feedback with an open mind. Instead of getting defensive about it, admit the mistake and have a proper discussion about it.
Let your boss know about your side of the story. Apologize and figure out a way to make sure there isn't any room for confusion in the future.
7. Don't take things personally
Whether you work remotely or in a company, human nature is hard to predict. At a previous company, you may have observed coworkers becoming moody and stressed out and how a simple discussion could snowball into a heated argument for no good reason.
Your boss might be miles away but you never know what's going on in his personal life. If he snapped at you once, keep your cool. Instead of reacting straightaway, have a conversation with him at the right time. Ask him if there's something you can help him with or you can also offer to share the workload. It's the little things that make way for meaningful relationships.
Parting words
It's well understood that remote work comes with its own set of challenges. A good relationship with your off-site boss can make your professional life more rewarding and enriching.
About the Author: Vartika Kashyap is the Marketing Manager at ProofHub and has been one of the LinkedIn Top Voices in 2018. Her articles are inspired by office situations and work-related events. She likes to write about productivity, team building, work culture, leadership, entrepreneurship among others and contributing to a better workplace is what makes her click.