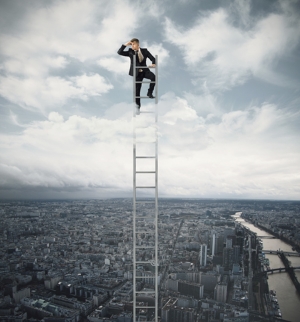 Aspirations may be for the young at heart but in the workplace, they are certainly not just for the young. Today, retirement norms have been all but shattered as employees work deep into their golden years. So how can employers tap into these rapidly evolving attitudes toward work and retirement? By embracing them now.
The experience and skills that mature, or seasoned workers bring to the workplace play a vital role in modern business productivity via growth and leadership. As the labor force ages, it is the outdated, traditional retirement standard, rather than workers, that is becoming old-fashioned.
As health care rapidly advances, life expectancy increases. People must work more years in order to support longer lives. At the same time, there is genuine interest among workers to remain professionally engaged later into life. As the workforce matures, so too, should the mindset of today's hiring mangers. They must rethink from where and "when" new talent can come.
4 Ways to Hire Seasoned Workers
In order to attract and hire seasoned workers, hiring managers and HR need to tap into the growing talent pool in new ways. After all, seasoned workers, who often have decades of experience and a network of contacts, job hunt and career plan much differently from employees who are newer to the workforce.


Cast a wider net
While social media and job boards are increasingly effective for recruiting talent, they should not be the sole source for recruiting mature workers. To attract skilled, experienced workers, companies must extend their reach to community groups and associations for retired workers or workers nearing retirement.
Personal, face-to-face networking is a long-established way of connecting with potential employees, especially seasoned workers who, because of long-time work-place experience, often have great respect for one-on-one relationship building.

Build an alumni network
Former employees can be a rich source of experienced employee resources and a direct link to seasoned workers. By maintaining contact with former workers, an organization can keep ex-employees up-to-date on many happenings and more easily bring them back into the recruiting loop when job or project- based opportunities arise.

Leverage fee agency
Self-employment, independent contractors, contract-based jobs and flexible work continue to gain popularity among workers of all ages, and organizations looking to bring in experienced workers for a specific duration (Statement of Work). In growing numbers, older workers are turning to contract and flexible job opportunities to continue their career growth while gaining more control over when and how they work.

Expand workplace flexibility
For many mature workers, job flexibility options are one of the most attractive features a prospective employer can offer. Businesses looking to significantly increase recruitment and hiring among mature works must evaluate their place flexibility program and opportunities.
So, be sure to embrace these seasoned, golden year workers and harness the knowledge they bring to the workplace. After all, the experience they could bring to your organization is worth its weight in gold.
About the Author: This blog was written by Leslie Tell. Leslie is the Vice President, Enterprise Solutions for Yoh, A Day & Zimmermann Company. She provides strategic national workforce solutions for MSP, VMS, RPO and direct hires. Previously she was Yoh's National Accounts Director. Leslie has been with Yoh for the past 6 years.