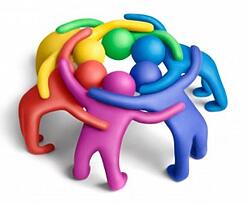 My colleagues that traveled with me to the cold, yet beautiful, state of Minnesota recently will chuckle when reading this.
It began with a goal – a goal to get more visibility at our client locations. Granted, we should have predicted traveling to Minnesota in the winter months would be challenging, but never did we predict we'd travel on the day that was a substantial -30 degree wind chill. Schools are closed, some transportation minimized, and here we come.
At the airport, skeptically waiting to board, I recall a woman asking me if I "purposefully" was choosing to go to Minnesota today. :) I said, yes this is purposeful.
You can never predict nor control the weather, sunny today, rain tomorrow but what you can do is deliver on your goals and commitments.
We set a goal for 2014 – to get out to our customer locations, build relationships and solve the issue face to face. So that's what we do. This is important, and can get distracted by other priorities especially in term partnerships. We focus on efficiency, speed, and quality of our results. We standardize, operationalize, and optimize our process and our outcomes. But along that passionate journey, we tend to let go of that basic, warm gesture of meeting face to face, shaking hands, maybe a hug, with those we call our "customers." There is a greatness that comes from head nods, talks over coffee, and body language that acknowledges we are completely aligned.
Our time traveling consisted of meet & greets, tours of an amazing facility, a review of our results, a look ahead at our goals and commitments for this year and the partnership of great minds working together.
So while Minnesota was cold, cars were scraped to see out of, snow piles towered over me, even elevators that have negative floor numbers – to the woman at the Airport – Yes, it was purposeful, and so worth it.
But it is nice to feel my feet again.