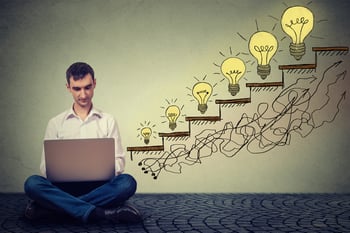 No one likes being rejected; especially when the rejection is costing you time, money and your sanity. If you're currently updating your resume or actively seeking work, be sure to use these online tools to craft a resume nobody can ignore.
Writing a resume isn't as easy as it used to be. Before you could just list out your credentials and experiences, and if your resume matched the job description, you'd get an interview. Nowadays though, you need more than that to get your foot in the door.
If you are going through traditional job application channels, like submitting resume after resume, it is easy to get discouraged when you don't hear back from the company. Remember that roughly two percent of applicants actually get the interview. While many job seekers are simply applying for jobs they are not qualified for, the rest of us are left wondering why our resume didn't make the cut.
10 Online Tools to Craft a Better Resume
If you're at a loss to make your resume stand out, try using one of these online tools to craft a professional and eye-catching resume.
Hiration's state-of-the-art personalized career assistant comprises an AI-powered resume builder containing 30+ designs and 150+ ready-to-use content templates prepared by industry experts. You also have access to their exclusive Line Spacing and Next Word Prediction features. They also have a cover letter builder, personal website builder and Job Board to put that stellar resume of yours to use. Here's to consolidating the entire jobsearch process on a single platform!
It's hard to be objective about your own career history. That's why resume writing is so difficult for so many job applicants. This writing service makes it easier by taking the job off you entirely. Give them the details they need, and they'll create a resume that really shows you at your best.
It's true that everyone's resume kind of looks the same, doesn't it? When you're competing against possibly hundreds of applicants, you need yours to stand out. Use this tool to create a truly unique looking resume. You can drag and drop items, and need no specialist experience to use it. Just write the resume, download it, and you're good to go.
This website is an all in one service that really helps if you're stuck on how to promote yourself. Write your resume with their easy to use templates, download the resulting PDF, and then share the document online. You'll have interviews offered to you before you know it.
Were you ever taught how to write a resume? If you were lucky you may have had some instruction in school, but many people haven't any help whatsoever. This writing service understands, so they'll tutor you through the process. All you have to is get in touch, and then you can write your resume with their expert help.
Never make an avoidable and embarrassing spelling or grammar mistake again. Grammarly is a free plug-in that will not only proof your resume, but any communication you send from the device you install it on. This is especially helpful when crafting your resume, cover letter or communications via email.
Every job you apply for is slightly different, and so needs a different kind of resume every time. Use this tool to create multiple resumes with ease. You can then share the different versions with different employers, and keep track of where they are.
Once you've graduated, you need to get into the job market. It can feel difficult putting a resume together when you don't have any substantial work experience yet. If you're struggling, give these writers a try. They'll help you work your current experience into a resume that you can really be proud of.
This site is full of useful templates for resume building. Pick one you like, fill in your information, and you'll be down within minutes. It's much easier than slogging over a blank page, any day.
Of course, a resume isn't enough to get you a job. This website helps you build matching resumes, cover letters, and websites. Present yourself as the whole package, and employers are sure to notice.

Regardless of your profession, you can use any of these tools to show your future employer that you're the person for the job, every time.