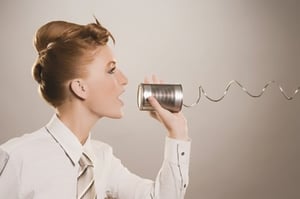 PHILADELPHIA PA, December 19, 2018 – After falling for the first time in a year during Q2 2018, American workers' confidence rebounded in Q3 2018 to its highest level since early 2017, according to the national Worker Confidence Index™ (WCI), a survey of U.S. workers from HRO Today Magazine and Yoh, the leading international talent and outsourcing company owned by Day & Zimmermann. The Index gauges workers' perceptions of the four key drivers of worker confidence: the perceived likelihood of job loss, the perceived likelihood of a promotion, the perceived likelihood of a raise, and the perceived overall trust in company leadership.
Overall, the WCI increased from 104.3 in Q2 2018 to 107.4 in Q3 2018, making it the second-highest point the index has ever reached in its nearly four-year history. All four of the WCI's key drivers rose, led by a large increase in perceived likelihood of a promotion, which rose more than 6 points to 113.7. This follows a nearly 10-point dip in perceived likelihood of a promotion that occurred during Q2 2018. Each of the other three indices of the perceived likelihood of job loss, likelihood of a raise, and overall trust in company leadership increased marginally.
"Businesses should be encouraged by the rebound seen in the Worker Confidence Index, which continues the overall upward trend we've seen since the end of 2015. However, that also means it can be more difficult to find and recruit passive job seekers in today's ultra-competitive talent market," said Jonathan Grosso, Senior Vice President, Enterprise Solutions, Yoh. "With highly skilled talent as scarce as ever, companies must work harder to attract and retain great talent. Leaders must be proactive to ensure their workers are satisfied with their careers, trajectory and compensation. As always, transparency and a willingness to have consistent, honest conversations with workers is the key to preemptively identifying and addressing any workplace issues."
Other takeaways:
Workers remain secure about job stability as unemployment rate nears historic lows.
Concern about job loss is arguably the most important indicator in estimating worker confidence about their current and near-term financial outlook. In 3Q 2018, as the U.S. unemployment continues to fall, workers perceived that job security remains nearly identical, rising just a tenth of a point to 104.1.
Trust in company leadership remains high, now stands at 104.9.
According to the 2018 Edelman Trust Barometer[1], the credibility of CEOs increased by 7% in 2018 to 44%. The WCI's findings are consistent with this report as Q3 2018 results also showed an increased trust in company's leadership to make sound decisions for the company and its employees. Interestingly, less than one-quarter of employees over age 65 – those most likely to have senior roles – trust company leadership. It was the only age group to see a decline in trust during Q3 2018.
[1] https://www.edelman.com/trust-barometer