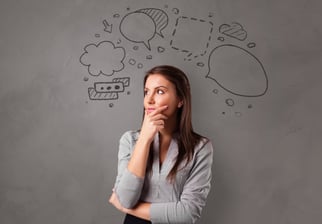 PHILADELPHIA, PA – American worker confidence saw a modest decline in Q4 2019 after reaching an all-time high in Q3 2019. However, the national Worker Confidence Index™ (WCI), a survey of U.S. workers from HRO Today Magazine and Yoh, the leading international talent and outsourcing company owned by Day & Zimmermann, did show a year-over-year increase of 7.1 points compared to the same time in 2018. The Index gauges workers' perceptions of the four key aspects of worker confidence: the perceived likelihood of job loss, the perceived likelihood of a promotion, the perceived likelihood of a raise, and the perceived overall trust in company leadership.
Overall, the WCI decreased from 116.7 in Q3 2019 to 114.2 in Q4 2019. Three of the WCI's four indices fell slightly, with perceived job security the only index to increase, rising from 101.5 in Q3 2019 to 102.4 in Q4 2019. Likelihood of a promotion saw the largest decrease, going from 199.9 in Q3 2019 to 125.6 in Q4 2019. Meanwhile, likelihood of a raise and trust in company leadership saw slight drops, falling 2.2 points and 0.4 points, respectively.
When compared to the same time in 2018, three of four indices have shown moderate to significant increases – perceived likelihood of a promotion (up 12.9 points), perceived likelihood of a raise (up 11.7 points), and perceived trust in company leadership (up 6.5 points). Interestingly, the only index to fall year-over-year was the one that increased in Q4 2019 – job security, which dipped 2.8 points over the past 12 months.
"It's clear from the data that 2019 was a strong year for employees and employers alike, with American companies investing strongly in their talent as the markets have risen. However, much has changed in the global economy since then," said Kathleen King, Senior Vice President, Enterprise Solutions, Yoh. "Despite the positive developments we saw in 2019, it's difficult to ignore what may be on the horizon for the first part of 2020. As the stock market has tumbled in the wake of COVID-19, it will undoubtedly make workers uneasy about their employment futures. In times like these, it's critical that companies continue to keep their workers informed of the steps they're taking to address what will be an uncertain future ahead."
Other takeaways:
High earners more wary about job security than lower earners.
Those earning more than $100,000 reported the highest levels of job loss likelihood among the five categories surveyed, with 14.2% saying it's likely they could lose their job in the next 12 months. This reverses a trend of lower-earning workers (those earning less than $35,000) feeling the most likely to lose their jobs over the next year.
Gap between men and women in expectations of a raise continues to grow.
Men continue to be significantly more likely than women to anticipate getting a raise, at 39.2% versus 26.3%, respectively. Compared with last quarter, men felt more confident they will receive a raise, while women felt less confident. This increased the gap between men and women's expectations about receiving a raise by 4.8 percentage points to 12.9 percent, the largest gap between the genders since the inception of the study.
Education levels and trust in company leadership closely linked.
As educational attainment increases, so does trust in company leadership. In Q4 2019, those without college degree reported a 2.8% decrease since last quarter in their trust in company leadership, the only group to report a decrease since last quarter. Individuals with a college degree had the most trust in their company's leadership (56.1%), noting the highest increase on both a quarter-over-quarter and year-over-year basis of all groups, up 1.0 and 4.1 percent, respectively.
To view the entire study, please visit, http://www.yoh.com/hro-today-employee-well-being-study.