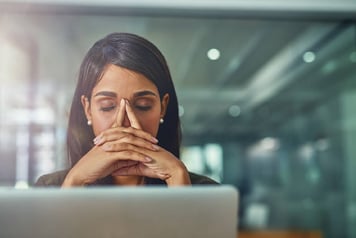 Medical writing is an incredibly dynamic field. It spans every component of the Life Sciences industry, from regulatory affairs to publishing to legal documentation and marketing – the list goes on. A medical writer's job is to interpret complex data and communicate critical information across audiences and formats. They have ample knowledge of medical, scientific, and health related concepts.
Given the covert nature of medical writing, hiring skilled professionals in this field is often overlooked by hiring teams. That's why it's essential to explore what people in this role really do and how important they are for your organization to stay compliant and competitive.

How Do Medical Writers Support Companies?
1. Regulatory Documentation
Some companies seek approval from agencies like the Food and Drug Administration (FDA) by submitting regulatory documents. Medical writers play a role in that process! They contribute to developing regulatory documents, including pre-market submissions, clinical study reports, investigational device exemption (IDE) applications, and post-market surveillance reports. They ensure that content meets regulatory requirements and is supported by scientific evidence.


2. CLINICAL RESEARCH
Medical writers tend to be involved in developing and writing protocols for clinical trials. For example, some clinical trials are conducted to evaluate the safety and efficacy of a medical device. They play a significant role in designing those studies and clearly and comprehensively documenting them. In addition, they often collaborate with cross-functional teams, including clinical researchers, statisticians, and regulatory experts.


3. SCIENTIFIC PUBLICATIONS
Medical writers are crucial in preparing manuscripts for scientific journals – sometimes even conference presentations. They tend to work closely with researchers and scientists to write scientific publications which organize and communicate study findings. Medical writers ensure accuracy and adherence to scientific journal guidelines and present the information in a way that's easy to understand. Presenting information effectively is a big part of their job, and it's all done through literature reviews, data analysis, interpretation, and expertise.


4. Marketing & Educational Materials
Medical writers also assist in creating marketing and educational materials like brochures, product manuals, training modules, or patient information documents. For instance, they could produce copy for a drug commercial or a booklet on using a medical device. Medical writers cater to diverse audiences, from healthcare professionals to patients to caregivers. Therefore, crystal clear communication is an essential aspect of their job, and their goal is to make the materials accurate, evidence-based, and easily digestible.


5. QUALITY DOCUMENTATION
Lastly, you're likely required to maintain comprehensive quality documentation, including standard operating procedures (SOPs), work instructions, and safety reports. Medical writers are your go-to for developing and revising quality documentation that will help you adhere to FDA quality guidelines. Adherence to these guidelines can help your organization avoid costly fees, fines, or a complete shutdown.
What Types of Companies Need Medical Writers?
Medical writers are in high demand across the Life Sciences industry because these proficient, skilled individuals are vital to company operations. Today, some primary types of companies that could benefit from this role include medical device companies, pharmaceutical and biotech companies, and healthcare organizations.


1. MEDICAL DEVICE COMPANIES
Medical device companies design, develop, manufacture, and distribute various medical devices used for diagnosis, treatment, monitoring, and rehabilitation purposes. Medical devices typically improve patient care and provide healthcare professionals and patients with reliable, effective, and safe options that support better health outcomes and enhance quality of life.
Medical writers are needed in several capacities at medical device companies, such as:
Regulatory Documentation
Clinical Research
Marketing & Educational Materials


2. PHARMACEUTICAL & BIOTECH COMPANIES
Pharma and biotech companies play significant roles in the healthcare industry by developing, manufacturing, and distributing medicines and therapies to prevent, treat, and cure diseases. While there's some overlap between the two sectors, the areas of pharma and biotech each have distinct focuses and approaches.
In most cases, medical writers perform the same functions in pharma and biotech, including the following:
Clinical trial publications
Clinical trial protocols
Study reports
Consumer medicine/device information
Product marketing


3. HEALTHCARE ORGANIZATIONS
Healthcare organizations focus on offering patients high-quality, valuable care. They vary in size and scope, ranging from small clinics and medical practices to large hospitals and healthcare systems. They're typically staffed by doctors, nurses, technicians, and administrative staff who all work collaboratively.
Some ways medical writers support healthcare organizations include:
Educational content
Health related promotional content
Clinical research publications
Case reports, case series, cohort studies
Conference abstracts and presentations
Grant writing
Patient stories
Finding Great Medical Writers
Working with the right partner to find skilled medical writers will help you immensely. Yoh's dedicated Life Sciences team can be your advocate and connection to experts in this field. We understand what medical writers do, their value, and how they fit into your organization.
Hiring medical writers builds credibility. Ultimately, they ensure your content is well-written, compliant with reporting guidelines, accurate and complete – and so much more.