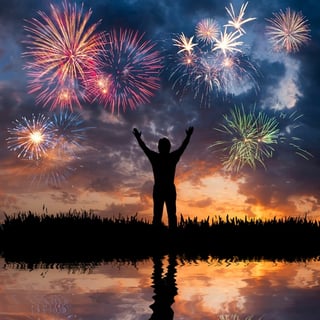 There are currently 21.8 million U.S. veterans. Unknown to many, they account for a large portion of our current population. And with a number that high, you can imagine some of them (rather, many of them) are in need of jobs.
Veterans need to be hired, and companies want to hire highly skilled veterans. Simple as that. But the complications come in when companies cannot determine what skills veterans have in terms of military experience that can translate to today's workplace. While sadly, 41% of unemployed veterans are between the ages of 18 and 44, it's not too late to find them jobs.
But how do you find the right veteran for the right role?
One of Yoh's clients found themselves in this position: in need of new military veteran hires, but not a clue where to find them. That is, before Yoh stepped in.
The Dilemma
The client was stumped on where to locate and, furthermore, hire veterans. After setting a goal to increase the number of military veteran employees for years to come, the company was hitting a wall.



They weren't able to find, fill or onboard. The only way to reach the hiring benchmark was to call in back-up troops, Yoh.
We came, we saw, we conquered.
The Strategy
When in need of veterans, what better way to recruit veterans than with someone who had experience working with veterans for years and years?
To help support the conglomerate's veteran hiring initiative, Yoh brought on a former military contractor, who had spent years supporting the U.S. Navy and the Marines, managing data management systems, equipment installation and a variety of other digital tasks. What makes this leader's experience truly unique was that in addition to his military experience, he worked as a successful recruiter at a U.S. Air Force base in Ohio. Using his combined experience in technical installations and military recruiting, he built a network of veterans.
More importantly, he developed a code of conduct for engaging with, recruiting, and translating military operations/responsibilities. For example, leading the Yoh Recruitment Process Outsourcing (RPO) team, he was able to take titles, like "company commander," and explain to the client how the tasks of this position would transition perfectly into the traditional workplace.
Additionally, he was able to pass this information and his decoding skills along to the company and furthermore aided other divisions with their portion of recruiting.


The Impact
The company's goal was to hire 5,000 veterans in five years. Yoh ensured this number would be met and – thanks to perfect timing – was able to increase its own division's hiring goal to a more ambitious number. Because of Yoh's focus on teaching the company a thing or two about the veteran hiring process, the client's onboarding process became smoother and the entire hiring process timetable got shorter.

Battle: won.

Whether the need is military vets, engineers, mechanics or a military veteran mechanical engineer, Yoh is ready to be anyone's commander champion of recruiting.

Read the full case study here