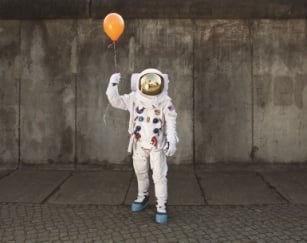 For companies already feeling the impact of the tech skills gap, particularly those organizations hiring STEM workers, new legislation surrounding H1-B visas casts foreseeable waves of uncertainty in already turbulent waters.
This past April, U.S. Citizen and Immigration Services (USCIS) instituted its annual lottery selection for H-1B visas, a government program that allows companies to hire foreign workers to fill specialized roles here in the United States. In that same month, President Trump signed an executive order that directly impacts the process and number of foreign workers that will be entitled to receiving these visas.
To help you better understand how this impacts the hiring of contingent and contractor workers, we've outlined what you need to know right now, how it will impact your ability in the future, and what are any associated risks in hiring foreign contractors.
The History of H-1B Visa
In case you need a refresher, let's start from the beginning. The use of foreign talent is not new in the US. The need for foreign skilled labor go as far back as the 1920's. In fact, prior to 1965, immigration in the US was based off a quota centered on countries of origin. The primary beneficiaries immigrating to the US were from Eastern European countries.
It was only after the civil rights movement and the assassination of then President Kennedy, that the US Government abolished this quota system. In its place, it provided a cap structure aimed at reuniting families, supporting refugees and attracting skilled labor. For historians, this is referred to as the Hart-Celler Act within the Immigration and Nationality Act (INA).
The INA created a unique, non-immigration visa classification. Known as the H-1B Visa, this non-immigration visa is intended for highly-skilled labor in a "specialty occupation" with a minimum of a Bachelor's degree in the field of human endeavor including, but not limited to, bio technology, chemistry, architecture, engineering, mathematics, physical sciences, social sciences, medicine and health, education, law, accounting, business specialties, theology and the arts.

Changes to the H-1B Visa Process
Obtaining a H-1B visa currently happens in three stages:
Employer attestation
Confirm they are unable to hire American workers willing to perform the job for prevailing wages.
Prove American workers must not be displaced.
Petition for non-immigration worker (I -129)
Approval of visa
The largest population of H-1B visas are held by a handful of international outsourcing firms. They have a business model built on creating efficiencies by providing skilled talent at the prevailing wage at a client site. The debate today centers around the first stage: employer attestation. The executive order asks for further review of the policy and recommended changes; whereby many industry experts believe the prevailing wage ought to increase and additional clarification is required surrounding what qualifies as displacing American workers.
What to Expect Moving Forward
Contract worker utilization has seen continued growth and value to employers since the 2007 recession. In fact, contingent workers currently make up 40% of the workforce population. What happens when the ability to procure talent faces uncertainty?
With the large influx of workers shifting to a contract model, many organizations have outsourced the management of this workforce population to a Managed Service Provider (MSP), who utilizes a Vendor Management System (VMS), otherwise known simply as an MSP/VMS program. The benefit of implementing an MSP/VMS program stems from:
The value derived from added visibility into the contingent workforce program
Cost savings in streamlining operations
Increased quality of hire to an organization
However, the recent Trump Administration's review of policies and procedures central to the usage of H-1B non-immigrant workforce will likely impact quality in a profound way. Today, the ability to procure specialized contingent workforce is no longer clear. Organizations desperately in need of specialized talent are finding time and risk components more challenging than ever to navigate.
This is of the utmost importance to MSP, staffing providers and the end clients who depend on this flexible workforce. When looking at strategies to lower your risk while maintaining a full pipeline of talent, consider one or more of the following:
Understand your contingent workforce population – how many require sponsorship to work? How much time is remaining on the visa?
Who are the organizations in your supply chain who sponsor H-1B visa's – do these organizations align with your current' supplier policies? Do you have a direct contractual relationship?
Conduct a self-audit that would mirror USCIS

audit to understand your potential exposure.
Limit or disallow usage of workforce requiring work authorization.
Consider a markup-centric pricing model for STEM talent – this will enable better rate management and potentially open up the labor pool to attract employees authorized to work in the US.
Evaluate the location of technology/operation hubs – international locations ensure that foreign STEM talent can continue to contribute to organization; and domestic hubs capitalize on any existing talent workforce.
There are a myriad of variables that can impact non-immigration visa policies. One thing is for certain, having a skilled, diverse workforce is as American as America gets. The existing policies that have been in place for a long time, could, in fact stand to have some tweaking to ensure they align with the needs of both American corporations and the American workforce in the 21st technology age.
Let the fear of the unknown drive workforce talent innovation and lead to stronger partnerships with ALL available talent.
About the Author: Jacquillia Hooper has been aligning exceptional talent with extraordinary organizations for exciting career opportunities for over 12 years. She excels at business development within the human capital space and utilizes her broad depth of experience to manage Fortune 100 corporations as the Strategic Account Director for Yoh. She resides in the Greater Philadelphia area with her family and enjoys archery in her free time. If you wish to discuss an existing or upcoming staffing opportunity with Jacquillia, please contact her directly at Jacquillia.Hooper@yoh.com.