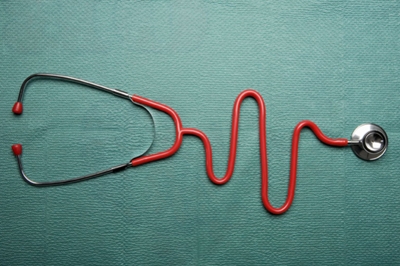 Investing in your MSP (Managed Service Provider) is a big commitment. The process of finding a provider can be lengthy, sometimes stretching over many months, so once the MSP is implemented it's important to make sure that you are continuing to run a healthy program that saves you the things you value the most: Time and Money.
As an MSP company, when we meet with a client who is dissatisfied with their first generation program, we look into the reasons for their dissatisfaction. We drill down to the operational inefficiencies, evaluate the account (are there better ways to do business?), and provide advisement to our clients on which parts they have accountability for.
With that being said, if you have an MSP in place, it's important not only to keep your finger on the pulse of what they are doing, but also evaluate what you, as the client, are doing as a partner to make sure the program is running as efficiently as possible.
DON'T MISS THE WARNING SIGNS:
1. Financial Oversights
When working with an MSP, there are a lot of things that you, the client, could be overlooking, financially. For example, if your managers are able to select and negotiate with suppliers, you might be overpaying for services. If you do not have set rate guidelines and maximum bill rates set for each job skill, you could find that you are missing out on significant cost savings. Your MSP vendor should be able to produce data that's easy to understand so that you can closely monitor what's going in and out effectively. These types of conversations should be occurring at a minimum, semi-annually, to ensure you are lock step with your MSP.
Another financial oversight is not taking advantage of negotiated discount programs. Talk to your MSP company about using different discount strategies to get the best suppliers. Discounts based on specific criteria are a great way to do that. There are numerous kinds to consider: volume, tenure, overtime, FUTA/SUTA, pre/early-payment discounts and even rebates. If you aren't using these discounts, you may be losing out on quality suppliers, and significant cost savings opportunities.
Lastly, are you overpaying your MSP company? You may laugh at the thought of this, but it certainly happens! For example, after an extensive financial audit, it was discovered that due to an error in a client's billing practices, they were paying certain invoices, twice. This was causing a large surplus to build on the account nearing close to a million dollars. We worked closely with the client to not only identify the problem, but to help sort the invoices out and get the credits back to the customer in a timely fashion. If there are no auditing practices in place with your MSP vendor, you too could be bleeding money you were completely unaware of.
2. Misuse or Lack of VMS Technology
Vendor Management Systems (VMS) are critical to the health and efficiency of your program. It's unfortunate that some of our clients don't use them at all or use some type of hybrid setup which can result in many issues, for example, an increased risk of inaccurate reporting. Manual reconciliation is considered a curse word in our industry, and setting up systems to prevent this from happening is critical. If you don't, you may find that inaccurate reporting can cause incorrect discounts or rebates and reduce visibility into the program including its spend, scope, headcount and other important compliance areas.
For those seeking a new VMS technology for the first time, the search should focus more on how well the solution can accommodate the existing workflows within their workforce management operations. Your MSP partner can advise on tool efficiency, pros and cons, and can connect you to the best VMS vendors in the marketplace. If your partner is not using the technology to its fullest capacity, it's time to consider a vendor that will take the time to understand the ins and outs of your business and incorporate the technology the most efficient way. After all, your time and money are at stake here!
3. Not Utilizing Your Partner to Their True Capability
You may think that going outside the program to fill your positions can be a less expensive option. In essence, what that yields is more trouble than it is worth, and can ultimately cost you significantly more in the end. MSPs have the knowledge and insight to negotiate with vendors for the ultimate in cost savings. You are also exposing yourself to compliance risks for your temporary workers and could be missing out on true subject matter experts in contingent workforce management, data collection and analysis, and market expertise. If you are unhappy with your provider's progress and find that you are going outside the program in order to fill the positions, it may be time to have a discussion with your staffing partner about what you feel isn't working. A good MSP partner should be able to provide you with the data analysis for a productive conversation, and provide strategic solutions to mitigate your concerns and drive your business forward.
Whether you are considering an MSP, have one currently, or are looking to replace your current one, keep in mind these three signs that often go wrong in the MSP/client relationship, to prevent any missteps in what should be a smooth, healthy and effective partnership.