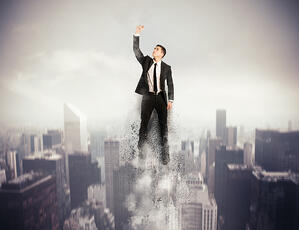 You have a Managed Services Provider (MSP) Program in place, but it's on cruise control. There's room for improvement and you want to shift it into the next gear, but you're not quite sure how.
Fear not. A few changes can help you transition your MSP program into the souped-up, efficient, fast-paced, and cost-effective operation you need. From maximizing use of technology to revisiting your vendor list to scaling a successful program, here are three ways to ensure your MSP program rises to your high standards.
Improve visibility through technology.
MSPs have a lot of moving parts to keep track of: spending, the number of contingent workers currently in house, and your onboarding and offboarding processes are just a few. But tools exist to carve right through the complexity.
By engaging a Vendor Management System (VMS), you'll streamline hiring and record-keeping of contingent labor, consultants, and other non-employee workers so you can see the scale, efficiency, and effectiveness of your MSP program as needed. A VMS helps identify inefficiencies, record successes, and ensure compliance. You'll be able to more effectively oversee your contingent staffing program and be confident it meets all your stated goals. If you already have a VMS tool, are you and your managers taking full advantage of it? Some self-run programs have the technology in place but could benefit from an MSP to help manage the overall program and ensure the technology is being optimized.
Manage the performance of your suppliers. Your contingent staffing solutions provider has the same goal as you: find the best people for the job. But some suppliers will inevitably perform better than others. Now's the time to focus on quality.
By benchmarking vendor performance against your goals, you can sift through providers over time so that your program is comprised of the A players that most frequently deliver candidates that stand up to or exceed your qualifications. If a supplier isn't performing, find a new one. Gaining clearer visibility into their success or limitations allows you to clear the way for better suppliers that hit every metric. Initially you may have saved on costs with some, but supplier optimization is also about continually improving quality by ensuring you have the right suppliers to meet your needs.
Scale the results of your success. Your contingent labor program will inevitably transform over time as business objectives shift and adapt to changing markets. MSPs allow you to ratchet hiring up and down as needed to put boots on the ground and seize immediate opportunities. But more importantly, scale any successes throughout your program by replicating what works best. As you optimize your list of suppliers, as you accelerate the hiring, onboarding, and offboarding process, as you open up visibility into costs and time to hire, use each success as a rung on a ladder that pulls the whole program up.
A good MSP will drive an efficient process from the start. But by tapping into technology, vetting vendors, and scaling success—i.e., communicating goals and taking a more active role in managing contingent labor—you can ensure your contingent labor program is running in its top gear, perfectly in sync with your strategic plans.
Matt Rivera serves as Vice President, Marketing and Communications and is responsible for overseeing all aspects of Yoh's marketing and brand communications. Matt holds a degree in Journalism/Public Relations and has been working in the staffing industry for more than 25 years. Prior to this role, Matt held many different roles from branch recruiting and proposal writing to technology management and online marketing.