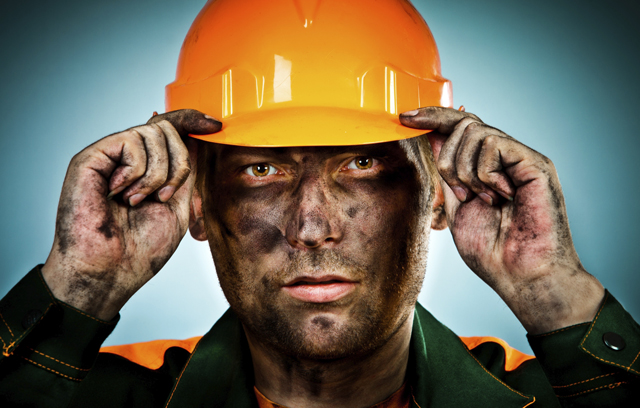 The oil and gas industry, and aviation industries are drastically different in the types of work they do, and the environments that the work is performed in, from out at sea, to under our feet to over our heads. But there is one subject that is a consistent theme across each of these industries – the subject of safety.
These environments provide exposures to hazards that in some respects are unlike those seen anywhere else. But at the same time, safety professionals know all too well that we often see striking similarities in the mechanism behind injuries without respect to the work environment or industry. The all-too-common injuries caused by over-exertion or a slip/trip/fall continue to happen too often, and without regard for industry type or overall industry safety record. It's something we all need to think about no matter our industry.
With specific regard to the staffing industry, the Occupational Safety and Health Administration (OSHA) has introduced an initiative specific to the temporary worker in any kind of work or industry. While the staffing industry and federal regulators may continue to debate the exact numbers of injuries occurring to newly hired contingent employees, we do all agree that there is no acceptable number of injuries, and worse, fatalities, in any work that we do.
How Staffing Providers Aid in Safeguarding Temporary Workers
To that end OSHA's initiative calls on both of the responsible parties in the typical contingent labor arrangement, the host employer who is usually the facility owner, and also the contingent labor employer, the staffing company. Both parties have a mutual obligation to ensure that the temporary employees that are placed on assignment at an owner's facility has been adequately trained and equipped, and has been assigned to a facility free of unprotected hazards or exposures. There is an understanding that in most cases one party or the other is in the best position to provide these fundamental elements of safety, and OSHA recognizes that in most cases, especially in oil, gas and aviation industries, the staffing company is not an expert in occupational exposures which may be unique to the industry. Staffing agencies might provide general safety and health training, and host employers provide specific training tailored to the particular workplace equipment/hazards.
The Key to Measuring Success
The key to success is communication between the staff agency and the host employer, and ultimately with the temporary employee. The oil, gas and aviation industries provide a wide assortment of employment opportunities for our company and employees. While the industries may have more inherent hazards than others, they are understood and can be mitigated to protect all employees at the facility location. Success can be measured in a number of different ways, but in my mind, if we haven't achieved it without injury, were we really successful?
This blog was written by Steven Young. Steve is the National Safety Director for Yoh. Better known as "Safety Steve" in the building, he has been with the Company for thirty years. A mechanical engineer, he is active with the National Safety Council on the Board of Delegates, and also the American Staffing Association's Safety Committee. With three adult children, he spends time with his new hobby, learning to be a grandpa while keeping two grandchildren safe from harm.