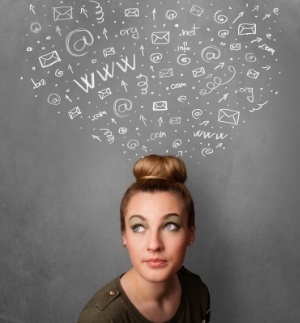 It's never too early or too late in the year to map out a college graduate recruitment strategy. Use this Infographic to reveal the latest hiring trends to help you develop a college recruiting strategy that works.
If you're tasked with hiring the best and the brightest college graduates, listen up! Developing and implementing a recruitment strategy specifically aimed at college grads isn't for the faint of heart. For starters, you must understand that the "popular" careers in technical fields or at big-name organizations, have serious curb appeal. That means standing out can take a lot more work than it used to.
Recruitment Strategies To Attract College Grads
The demand for information among potential hires in this category is intense. You must convey not only what your company does and what it can offer prospective candidates, but what the organizations stands for —your values, in other words. And you must provide these job applicants with the chance to grow before they're ready to become full-time employees by offering practical options such as internships.
---
Talent shortage bringing you down? Reverse the trend with these proven recruitment strategies

---
Want to learn more about attracting the greatest hires? Check out the latest hiring trends to develop a college graduate recruitment strategy using this Infographic; including
What trends to be aware of right now
How brand messaging falls into the recruitment mix
Stats behind internships and hiring
What matters most to grads when the apply