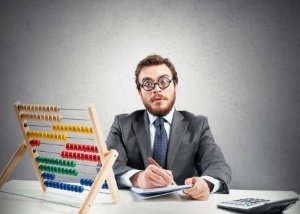 According to the U.S. Government Accountability Office report, 40% of the workforce is made up of contingent labor. Recent trends point to the fact that this number continues to rise. Proving everyone is catching on to the principle that contingent workers are cost-effective, but that doesn't make them easy money.
Human resource managers and procurement teams that are used to traditional full-time employees are now scrambling to setup the processes necessary to handle the influx of contingent workers. By doing so, they've come to learn first hand why the contingent workforce is so complex.
An often neglected and overlooked part of the contingent program are the payroll processes to compensate the contingent workers. With payrolling, comes independent contractor compliance, and many corporations are falling subject to substantial fines and penalties from the IRS as a result of not complying.
5 Common Problems Contingent Workforce Payroll Services Solve
Yes, it's complicated (it's the law), but it doesn't have to be. I've been working on contingent payroll service programs for a number of years, and throughout my experience, I've come to realize that companies often make it harder on themselves than it needs to be.
So, before you start ripping your hair out, let me break down five of the biggest challenges I've seen clients encounter while running a contingent workforce payroll program.
Untimely Payment
The best, if not the only, way to keep your contingent workforce happy is to ensure money goes into their pockets -- on time. If you are not effectively managing your payroll processes, having issues with consistent and timely payments is sure to occur.
In order to prevent this from happening, make sure you have the correct resources and technologies in place to check, double check, and triple check time entry and processing. Have a swift and detailed backup plan when things go awray. Simple touches, like having one point of contact for your contingent worker's payroll needs or even having a printer on location to print checks, can make a big difference if you are managing a large contingent workforce.
Ineffective Data Entry
In an ideal world, independent contractors and other non-employees will enter their payroll information properly. If you ask anyone that works on the processing side of payroll, they know that is not the case. Develop a system that works with the tools and technologies in your company. Make it consistent, make it fast, and make sure to double and triple check that data entry can be done quickly and far enough in advance so that errors can be quickly corrected.
If you have a Vendor Management System (VMS) that collects the time data, cross reference it ahead of time. That way when it runs through the payroll process, it is smooth sailing. Consider, if you aren't capturing the data in real-time, you run the risk of comprising it. The best payrolling programs allow for quick data analysis at any time. Keeping ahead of the data will quickly make off-cycle check requests a thing of the past.
Overly Complicating Approval Processes
How do your managers approve time? If you have a VMS tool, how easy is it for time approval? Managers have enough on their plate, they shouldn't have to worry about complex time approval processes.
The solution? Make it easy. When Yoh brought on a payroll program to a new client, we had a comprehensive training program for the managers at the beginning of our engagement. We also developed resource guides that provided step-by-step instructions and made sure there are multiple ways to approve time. This includes both time onsite and mobile approval.
It should be as simple as a click that says "I approve". Re-evaluate your processes and tools, and if there isn't the capability to make it simple, then it is time to make a change.
Lack of Trust from Contingent Workers
There can be several reasons your contingent workforce may not see you as a credible and reliable company to work for. If you do not take the time to make them understand how your payroll processes work, the workforce will get frustrated at the lack of transparency.
We mentioned above how you can make sure that they get paid on time, but it's important to also setup a base program that contingent workers understand. Have audit points set up along the process so that the workers can easily understand where they are in the process. Have thorough training on how to use whatever tools and processes you have in place.
As an added bonus, add personal touches like sending mass email reminders to staff and managers on time entry and approval deadlines. Take that time to make sure your contingent workers know that you care and that you are available. They should feel as important as your full-time staff.
Payrolling Systems from the Dark Ages
Repeat after me: No more paper.
Some people may read that statement and say, "Who uses paper for time entry anymore?" You would be surprised. I worked with a client who still was using paper timecards to have their staff check-in and out every day. There are so many payrolling technologies and solutions available across all budget levels, that there is no excuse for doing paper time entry anymore.
Paper trails are messy and nearly impossible to keep track of. You will waste more money on billable hours keeping track of your processes then you would on investing in the software. It's time to get out of the dark ages!
Getting a better handle on your contingent workforce's payroll program is vital as the widespread use of contingent labor continues to climb. While having a robust contingent workforce can be cost-effective for your company, it's vital to ensure they are compliant and that payroll processes are streamlined and organized, will help you realize the full benefits of utilizing a contingent workforce for some of your company's unique needs.
About the Author: David Hernandez joined the Yoh in October of 2014 supporting one of its premiere gaming MSP accounts. He currently serves as a Program Director, and prior to joining Yoh, accumulated twenty years of customer service experience. In his fourteen years serving as a leader for various organizations, David has playing a number of roles including directly supporting Human Resources, Staff Augmentation, and various Workforce Solutions. He was worked with a number of notable organizations in the San Francisco Bay Area and across the United States.