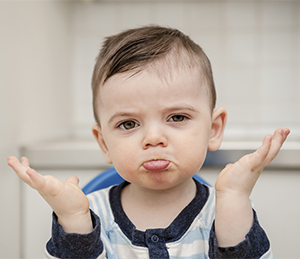 We've all been there, when there is actually a point in our work routine that is slower than normal. I know it seems far and few between, but I'm here to say that downtime happens (and it's OK). With the increased use of technology and streamlined processes, maybe it's time to drop the the negative connotation and revisit how management views downtime.
Most days, it feels like we are moving non-stop all of the time. Whether it is work, personal or family related, the average Joe (or Jane) is often being pulled in a hundred different directions. My job requires a balancing act between the management of my team and meeting the expectations of my client; not to mention squeezing in a personal life.
As Americans, we tend to think we work too much, and some newly released data proves this sentiment to be true. In fact, the majority of the US, 85.8% male and 66.5% female, is clocking in more than 40 hours per week. Unlike our European friends, we don't cap work weeks, so the hours add up quickly. For instance, we average upwards of 260 more hours worked per year when compared to British workers.
Technology and streamlined processes enable us to work faster, smarter and harder, yet the way we view downtime hasn't changed over the years. Isn't it only natural to expect some downtime will creep into our schedules with these improvements to our resources? As a manager, I encourage my team to take a break and come back fresh to tackle the day's work or project. Interestingly enough, I don't hold myself to this this same principle.
And like a true American, there are times in my busy day when I am in the middle of doing a hundred things, or conversely, when I am trying to go to sleep at night, that I come up with some of my best ideas. Not wanting to lose steam (or sleep), I table these ideas for a later time. To counteract the pile up of ideas that lay dormant, I created these fallback tips that are sure to maximize any manager's productivity during downtime.
Face-to-Face Meetings
Schedule connect calls instead of emailing. This will require you to pick up the phone to have conversations with clients, team members, etc. This helps build the partnerships that were initially created and brings the "personal touch" back. Plus, it will likely reduce the amount of time spent back and forth on email responses and mitigate the risk of miscommunications.
Catch Up On Email
This give you time to go back and read the emails that have been sent to you that you have filed away for a later time. One method that works is the classic management approach, "Do it – Dump it – Delegate it."
Trainings
Attend training sessions that you could not participate in before due to your heavy work load or register for an available training that you haven't previously had a chance to put on your calendar. This will add value to your personal growth and development plan.
Process Improvements
I can remember when a client site I was supporting had shutdown for a week as part of a holiday and Yoh was not on the same holiday schedule. I took advantage of that time to revamp processes that would create simplification across the board and help eliminate the pain points that were in place from the original process.
Remember, slow days are few and far between - so make the most of the "lull" that has been given to you.
Jennie Taylor currently serves as an Operations Team Manager leading a virtual team of 49 Yoh employees. Prior to managing the Yoh Field Team, Jennie served as an HR Operations Specialist supporting a Yoh client in Greenville, SC. Jennie currently wears both hats as Operations Team Manager and HR Operations Specialist. She resides in Milwaukee, Wisconsin with her husband and three year old son. She and her husband enjoy cooking weekend meals together.