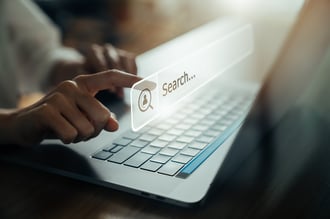 Generating traffic to your website is crucial to the vitality of any business. Although attracting users to your site is no easy feat. Optimizing all aspects of your website structure is important to augment your visibility on search engines. This article will serve as a guide to detail the most critical elements of your website's search engine optimization and accelerate site traffic.
Quality SSD hosting
Hosting should be on solid-state drives (SSD). The hosting servers should be located in your geographical area because otherwise, you will experience a longer than desired ping to communicate with the server. Therefore, the location of the data center hosting is vitally important. This is an essential parameter of hosting - the rapid ping and response of the servers. Check the speed of the provider on the service here.
Optimize images
Check if you are using optimized jpg image files, which are small in size and still have good quality. In Photoshop, you can save such images with the command Save for Web (Ctrl + Shift + Alt + S), or through the function export assets if you use Photoshop CC. Don't save large opaque images in .png format, as it takes too much space, and it's better to use jpeg format for that. Png format is suitable for small graphics used in the site's design; it could be images of buttons, bullets, or images with transparent backgrounds.
Optimizing the database
The importance of an organized database cannot be underestimated in optimizing the celerity of your website. When you save posts several times, an open-source content management system typically creates revisions of records - saving posts at different moments of their editing. As a result, over time, the database contains many unnecessary revisions of posts, and they need to be cleaned and optimized. This can be done with the Optimize DB plugin. You can install it from the admin panel of site optimization sites like WordPress. For example, running it on my site, I deleted more than 1200 revisions of posts. Which significantly improved the speed of the database.
Acceleration of a site with caching
Caching - from the word cache is the storage of specific data, which should be constantly loaded. The site saves certain data, and when you go to a page, the user's browser downloads the saved data in the form of a page. The site doesn't have to contact the server and database, then wait for a response, collect the desired information, and give it to your reader's monitor.
Use CDN networks for faster content downloads
Another way to make your site load faster is to use CDNs, Content Delivery Networks. Every time a user opens your site, he downloads all the information from your server where the site is located. Using CDN networks makes it possible to download your site files (images, scripts, styles) not only from your hosting but also from data centers worldwide. Thus, entering the site, the user automatically downloads site files from the closest to him point with CDN network servers, which dramatically speeds up the download site.
You can use the plugin Jetpack Photon, which allows you to use a CDN network of WordPress to upload images of your site. You can use other CDNs such as MaxCDN, NGINX or Amazon CloudFront.
A few little things that will also help you speed up the loading of your site:
Display only article announcements on the home page of your site; no need to display full articles.

Very large articles divide into pages using the <!-nextpage-> tag.

Do not output on the main page more than 5-6 articles.

Do not output below the article more than 50 comments; use the same switching pages between comments.
Install search on the site from Google or Yandex. The site will search for information faster.
About the Author: Iryna Krutko Iryna is SEO expert at Sitechecker. She is responsible for hosting categories and is driven to create valuable content about SEO and Digital Marketing.