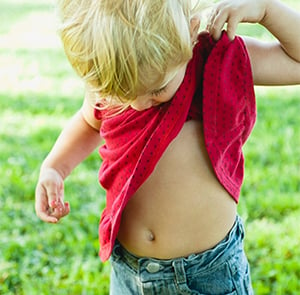 Forget the in person interview. Your resume is the very first opportunity to get the hiring manager's attention. That's why it's more important than ever to tell them why the position you are applying to is yours and not someone else's for the taking. For that reason, it's essential your resume make a quick yet lasting impression.
As a Technical Recruiter for Yoh, reviewing resumes is a large part of the job. I spend countless hours reading hundreds of resumes. There are many factors that make me stop and contact the person listed on the other end. What the resume looks like, how it matches the job description, and whether it paints a picture of the candidate are all major considerations for whether I STOP, DROP and CALL.
Just think. How would your resume stand out in front of ten, twenty or even hundreds of other applicants? The perfect resume should be focused, specific and concise. It will summarize what you bring to the table in 1,200 words or less. Also, tailoring your resume to the specific job(s) that you are applying for is a sure fire way to stand out from the competition. With the following three tips, you can ensure you'll be sitting across from the hiring manager ready to claim your new job.
Have a Master Resume

Having a master resume, the one that lists all the details of each position you've ever had, is a great tool to have at your disposal; especially because you aren't always going to remember every date and job responsibility.
Keep in mind that this is not the resume that will get you the job that you want today. When crafting your present-day resume, identify the skills that are most relevant to the position you want today. Use your resume to demonstrate how you have recently applied the desired skills in the past two, three, or up to five years.
While there are exceptions to the rule, very few jobs have remained unchanged over the past decade. As such, most skills over ten years are irrelevant; particularly in technical fields where technologies are rapidly evolving.
Make Every Word Count

Your resume should depict what you can accomplish in a day, month, and year in your new position. Be sure to highlight professional achievements demonstrate what you will bring to the table. Depending on the position(s) you are seeking, I highly recommend creating a number of customized versions of your resume to accurately mirror your capabilities with those featured in the job description.
If you are exploring a new career path, your resume can be the key to unlocking the next door in your professional journey. Consider what transferrable skills will carry over from previous jobs and be sure to include them in your resume.
Last, if you have a gap(s) in employment, ask yourself, if you need to go this far back on your resume. Unless it will help you land the position, take it out, but keep it for your master resume. Otherwise, be prepared to account for these lapses during the in person interview.
Set the Tone

Resumes should not be written in first person, second or third person. No one wants to feel like they are reading a copy of your diary. Starting sentences with, "I was responsible for . . . ," is never a good idea.
Instead, begin with powerful action words, like conducted, played a strong role, leveraged, intensified, and so on. If you get stuck, perform an online search for "action words for resumes 2015" to find some of your favorite words to describe your personality.
When competing against a mammoth stack of lackluster resumes, follow these tips to make yours stand out from the crowd. You might not get the position, but by making a lasting impression in the mind of the hiring manager, you are likely to get a call back the next time an opportunity presents itself.
LaDonna Holtzclaw is a Senior Technical Recruiter for Yoh and has 15+ years in the Recruiting Industry. Her experience covers a wide range of industries including, but not limited to, Information Technology, Telecom, Semiconductor, Engineering Technicians, Accounting/Finance, Medical and Administrative/Call Center staffing. She lives in Plano, and in her relaxation time enjoys reading, movies, and walking her Chihuahua. Connect with LaDonna on LinkedIn.