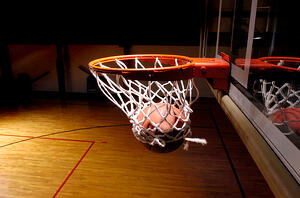 Taking a cue from March Madness. The recruiting strategies Hiring Managers can use to recruit their next all-star player.
March Madness, or in this year's case, March Insanity is one of my favorite times of the year. I was born and raised an Indiana Hoosier; I'm a University of Louisville Graduate and live in the state of the current back to back NCAA National Basketball Championship Title holders. It is pretty fair to say that college basketball and tournament season incites the same kind of excitement in me as a trip to Disneyworld does for a 5 year old child.
I ran across a couple pre-tournament hype videos created for the UofL Cardinals and the UK Wildcats the week before the tournament began. OK, I didn't "run" across them, they were all over Facebook. You might be saying, "What does any of this have to do with recruiting, leadership or professional improvement Robin?" Well, I am glad you asked. John Calipari, UK Men's Basketball Coach not only does a great job of recruiting and developing great basketball players but he also develops and expects great character in his players. That is really hard for me to say because during the Bluegrass Battle of Basketball, you either bleed blue or bleed red. I bleed red. Go Cards!
Watch the UK hype video and listen to what Coach Cal says to his players and what his players say.
The video immediately starts with Coach Cal saying, "Our biggest opponent? Ourselves! At Kentucky we compete against ourselves every day." How many times do we measure our personal success against that of others? Isn't the real measure of success about improving yourself and being better than you were the time before, the day before, or even an hour ago? I am not saying a little friendly competition is a bad thing but an even better principle is pushing one's self to improve. Goal setting is a great way to accomplish this. Focus your energy on reaching that goal and then you will be pushing yourself towards greatness, not focusing on unnecessary competition that yields little results.
As the players speak, one says, "There is a point when we have to put it into action." Sound familiar? We do what we say. Actions speak louder than words. By not putting words into action, we risk losing credibility and undermine our chances for success. Candidate and client relationships are built by actions, not intentions. If words are not backed with actions, then they offer little value.
Later Coach Cal tells the team, "You are your brother's keeper….you will succeed as a team…I don't want it to be coach driven. I've had to push guys today. Push each other! You are not holding each other accountable." This is my favorite part because accountability isn't just about the individual but about the organization as a whole. It is about those in the organization holding each other accountable. He tells the players that the result of not holding each other accountable will result in being an average team. None of us want to be average or be a part of an average team do we? No, but yet we sometimes make excuses or point fingers when something doesn't go well. And if we do hold ourself accountable when something goes wrong, we have done so too late or reactively and it is difficult to undo the damage. A proactive approach to personal and organizational accountability is the difference maker between average and great. Focusing on current and future actions and asking ourselves "What else can I or my team do to make this better, more efficient, achieve greater results, etc." is the way to greatness. The Wildcats had a bad season but instead of making excuses, they are focusing on what's ahead of them and owning it proactively.
Now if you read closely you know that I am a Cardinal fan so I saved the best hype video for last. And by the way, our Lady Cards are in the Sweet Sixteen as well! This isn't profound at all but it will replace your mid-afternoon caffeine need. You are sure to be dancing in your chair. Enjoy!
P.S. All the looks of shock in the beginning is a reference to Louisville only getting a 4 seed.
This blog was written by Robin Shartzer. Robin has over 14 years of diverse experience in the talent acquisition community. Her experience includes working in a variety of environments from agency recruitment to corporate recruitment and currently is an Operations Manager with Yoh's RPO Division. Robin holds a B.S. in Psychology from University of Louisville, a M.A. in Leadership from Ohio State University, and resides in Louisville, KY with her husband and 2 teenage children.