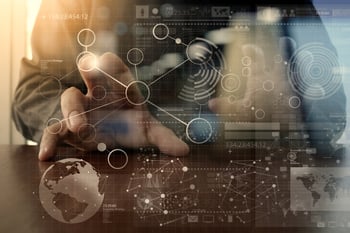 As we battle the novel coronavirus pandemic, companies around the world are working round the clock to adjust to this new situation. They are developing strategies to run their businesses as smoothly as possible while taking the health and safety of their workers into consideration.
Some firms cut back on their staff count or made payroll adjustments. The majority are encouraging their staff to work remotely, and a few have even shut down. A lot of employees are agitated about job security, their viability, physical and mental health, social isolation, and finances; hence employers must be abreast of emerging developments to reassure their employees that they are appropriately monitoring and responding to the situation.
Having a well-thought-out approach alleviates risks for employers while easing the agitation of their employees. Here are eight practices to implement in your workplace during this crisis:
PRACTICES TO IMPLEMENT DUE TO THE CORONAVIRUS
1. SET UP A DESIGNATED TEAM
A forum should be organized to educate and disseminate information on updates about the virus, safety precautions, and also to give useful advice and answer questions about workers' concerns. Video messages, infographics, and other exciting types of content could be employed to make the information more engaging and personalized to the company's goal.
Regular communication would help to keep the employees calm and keep the stress levels low. It would also help to dispel myths and unfounded rumors about the virus and its impact on the workplace.
2. INCULCATE SAFE WORK PRACTICES
Essential businesses are still operating and having their employees come to work, and the onus falls on the employer to reduce their chances of exposure to the virus. They could look into establishing alternating days to reduce the number of employees in a facility at a given time, allowing them to maintain considerable distances from one another.
Personal hygiene should be encouraged, and adequate resources such as Personal Protective Equipment (PPE), alcohol-based sanitizer, and handwashing facilities should be made available. It should be of utmost importance to ensure the cleanliness of the entire workplace.
3. SCREEN VISITORS TO THE WORKPLACE
These days, it is not uncommon to go through the body temperature screening at the entry of every public building you go to, as well as the compulsion to put on a face mask and sanitize your hands. Such measures are put in place to check for coronavirus-related fevers and ensure proper hygiene and safety.
Visitors to the workplace, including vendors and delivery people, should be screened for symptoms of the virus and should be prohibited from entering the workplace if they exhibit symptoms consistent with the novel coronavirus.
4. ENCOURAGE SICK EMPLOYEES TO STAY HOME
Policies and procedures should be put in place for employees to report when they are unwell or manifesting symptoms of the virus. The prompt identification of potentially infectious persons is vital in protecting the rest of the staff, and such persons should be placed in self-isolation immediately. Employees should educate themselves to self-monitor for symptoms if there has been a slight chance of exposure to the virus.
5. UPDATE EMPLOYEES' CONTACT NUMBERS AND EMERGENCY CONTACT DETAILS
The database for employees should be up to date in case of an emergency. It might be necessary to contact a family member or next-of-kin on health-related issues or sudden absenteeism. Having the required information at hand will be convenient for anybody that needs such information promptly.
6. REVISE CORPORATE TRAVEL POLICY
Lots of companies have suspended their corporate trips due to federal travel restrictions. Nevertheless, employers cannot prohibit employees from personal travel, even to areas known to be affected by the coronavirus. So the employees must communicate with their employers regarding their travel plans before they depart, and they should, in turn, advise them of the implications of such travel.
Employers should enforce the policy of mandating anyone who has just returned from a trip, whether overseas or interstate, to remain out of the office for 14 days in self-isolation even if they show no symptoms.
7. IMPLEMENT REMOTE WORKING
Being in a digital age, a lot of companies do not require the physical presence of their staff, and such businesses could consider the option of their staff working from home. Remote working is the best option to reduce the chance of the virus spreading within the work environment. Hence, IT support and equipment should be made available to aid their transition into remote work.
A risk with remote working is that people spend too much time online without transitions throughout the day, leading to long working hours, so a healthy boundary has to exist between work and free time.
8. EFFECTIVE COMMUNICATION AND SUPPORT
Remote working can bring about the feeling of isolation due to the absence of physical support and can create stress and burnout very quickly. Such risks must not be under calculated. Employers should create an environment that fosters online collaboration and a sense of teamwork.
The necessity of regular check-ins with employees to ensure their mental wellbeing should not be understated. It is also advisable to encourage and maintain informal interaction amongst employees through online chats and video calls to foster a better connection. Everyone coming together to do their part would help maintain a sense of normalcy in the virtual workplace.
About the Author: Lillian O'Brien is a passionate journalist who enjoys writing about psychology and human relationships. Over the course of her career, she was a regular contributor to major media publications, and currently, she serves as an editor for onlinechatdatingsites.com.
x