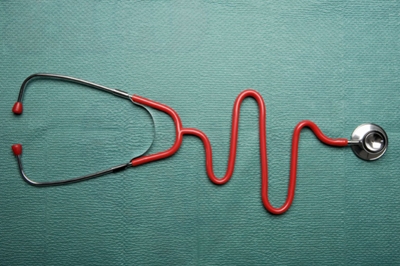 This week marks the start of Healthcare Quality Week. Not only do Healthcare Quality Professionals improve the overall patient experience, but more importantly, they work to reduce the per capita cost of healthcare in the United States. And that's something worth celebrating.
From October 16 through 22, you can expect to see Healthcare Quality Week articles and social media posts circulating the web. This week-long celebration is brought to you by the National Association for Healthcare Quality. The goal? To bring greater awareness to the profession of Healthcare Quality as well as to celebrate the very important work they perform.

What Is Healthcare Quality?
While Healthcare Quality Professionals may go unnoticed by the general public, they are making a great impact on the cost and quality of your current healthcare benefits. Here at Yoh, we specialize in recruiting and employing Health Care Quality Professionals specifically for managed care roles. Generally speaking, managed care in the United States seeks to reduce healthcare benefits costs and improve the quality of care using what is known as "managed care techniques".
You might see these types of Healthcare Quality Professionals at large-scale hospitals and in healthcare systems taking on such roles as:
Quality Improvement Nurse
Quality Improvement Director / Manager (RN)
HEDIS Nurse
Operations Specialist
HEDIS Coordinator
Quality Administrative Assistants
What Is a Healthcare Quality Professional?
To be a Healthcare Quality Professional, you typically must possess a quality or process improvement background in a health care setting. They usually have a Certified Professional in Healthcare Quality (CPHQ) certification in addition to their experience. Patient safety and quality of service are a top priority in their varied roles. A quality professional addresses many issues in the healthcare workplace, such as
Medication Reconciliation
Mortality and Incident Rate Reduction
Risk Management
Core Measures
Patient Safety
Quality Management
Quality Improvement
More specifically, they achieve this measure of quality by adhering to strict guidelines outlined in the triple aims for healthcare systems. These include:
Improving the patient experience of care (including quality and satisfaction)
Improving the health of populations
Reducing the per capita cost of health care


Why Are Healthcare Quality Professionals So Important?
Healthcare Quality Professionals are making a difference to the larger U.S. Health Care System as well as local communities on a daily basis. Their work provides groundwork to improve strategy, cost efficiency, and overall improvement of quality of care that patients receive.
One key example of what a Healthcare Quality Professional does to make a difference in the greater healthcare system is to decrease the rate of hospital re-admissions. This strategy is not only helpful in reducing costs for the hospitals, but at large, it helps in improving patient's quality of life and care. Yes, it is just one small example, but when multiplied over hundreds of thousands of patients, it is easy to see how this strategy makes a big difference in the quality of care and cost of healthcare patient services.

How You Can Help Celebrate!
Visit the National Association for Healthcare Quality for additional Resources on Healthcare Quality Week; including a downloadable poster and "lunch and learn" presentation.
About the Author: Annie Gill serves as a Health Care Recruiter with Yoh's Health Care Division. She currently identifies values, develops possible career paths, and provides career counseling for healthcare professionals in the Northern California and Pacific Northwest region.